City of Lighting Design and Art
The Copenhagen Light Festival is based on a flourishing and competent light art & design environment with strong traditions, providing space for growth and creating activities that increase the enthusiasm for the city's space. The festival creates and collects light experiences in urban spaces and unconventional places for a large and wide audience – with an eye for upcoming talents and surprises and at an internationally high level.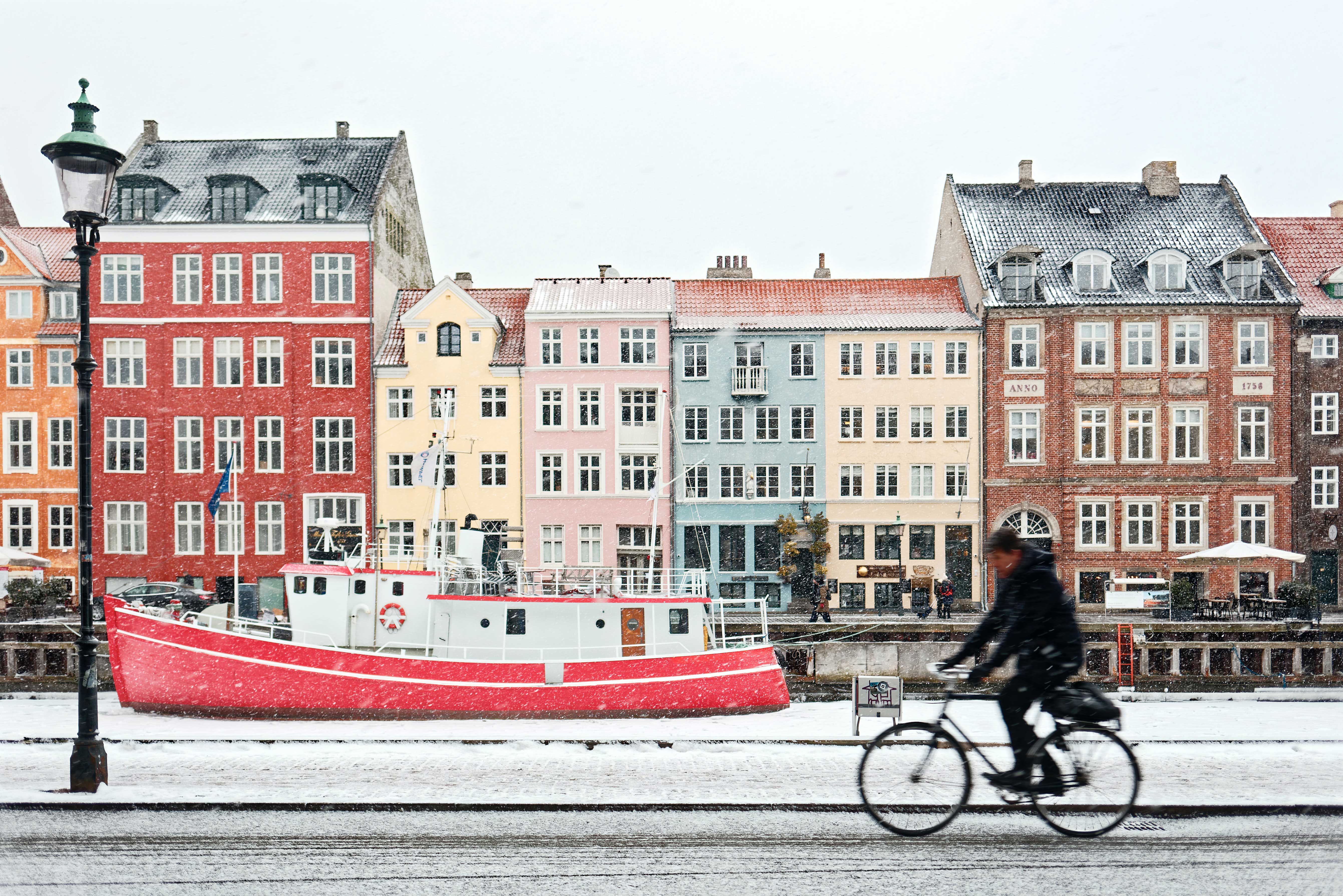 Copenhagen bike life, Nyhavn
Photo: Max Adulyanukosol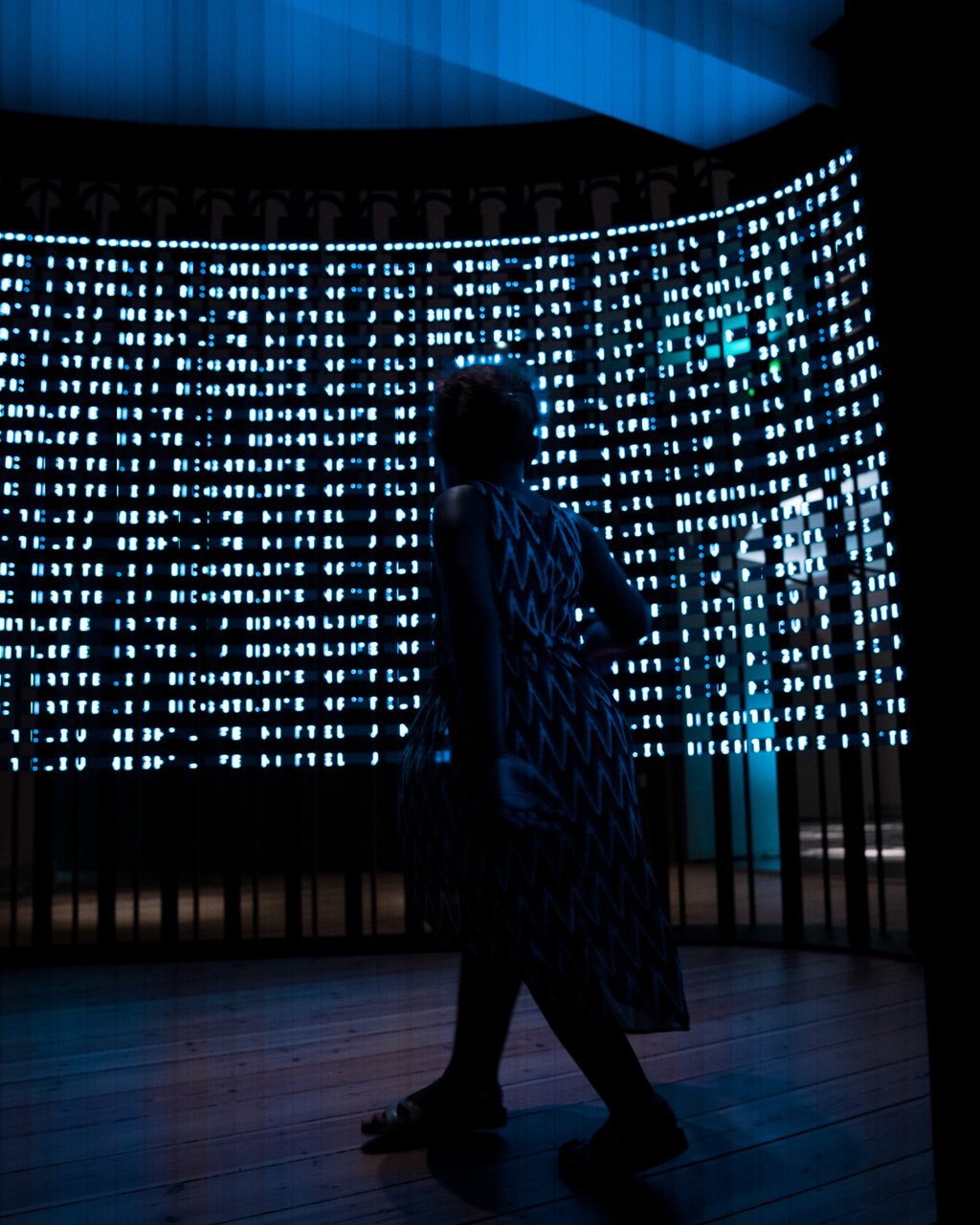 Museum of Copenhagen
Photo: Daniel Rasmussen / Copenhagen Media Center
City and people
Copenhagen is with its 1.3 million citizens and 18 municipalities, Denmark's largest city area. Downtown Copenhagen with its 600,000 citizens is Denmark's most populated city. In the whole Copenhagen area live 2 million people. Greater Copenhagen, that also comprises the Sealand island and the Skåne county in southern Sweden has 4 million citizens in total. The Danes are world known for hygge (cosy time) which is to relax in company with friends or family enjoying a meal and a beer/glass of wine. Having many dark hours, hygge relates to the warm light from a fireplace or candles.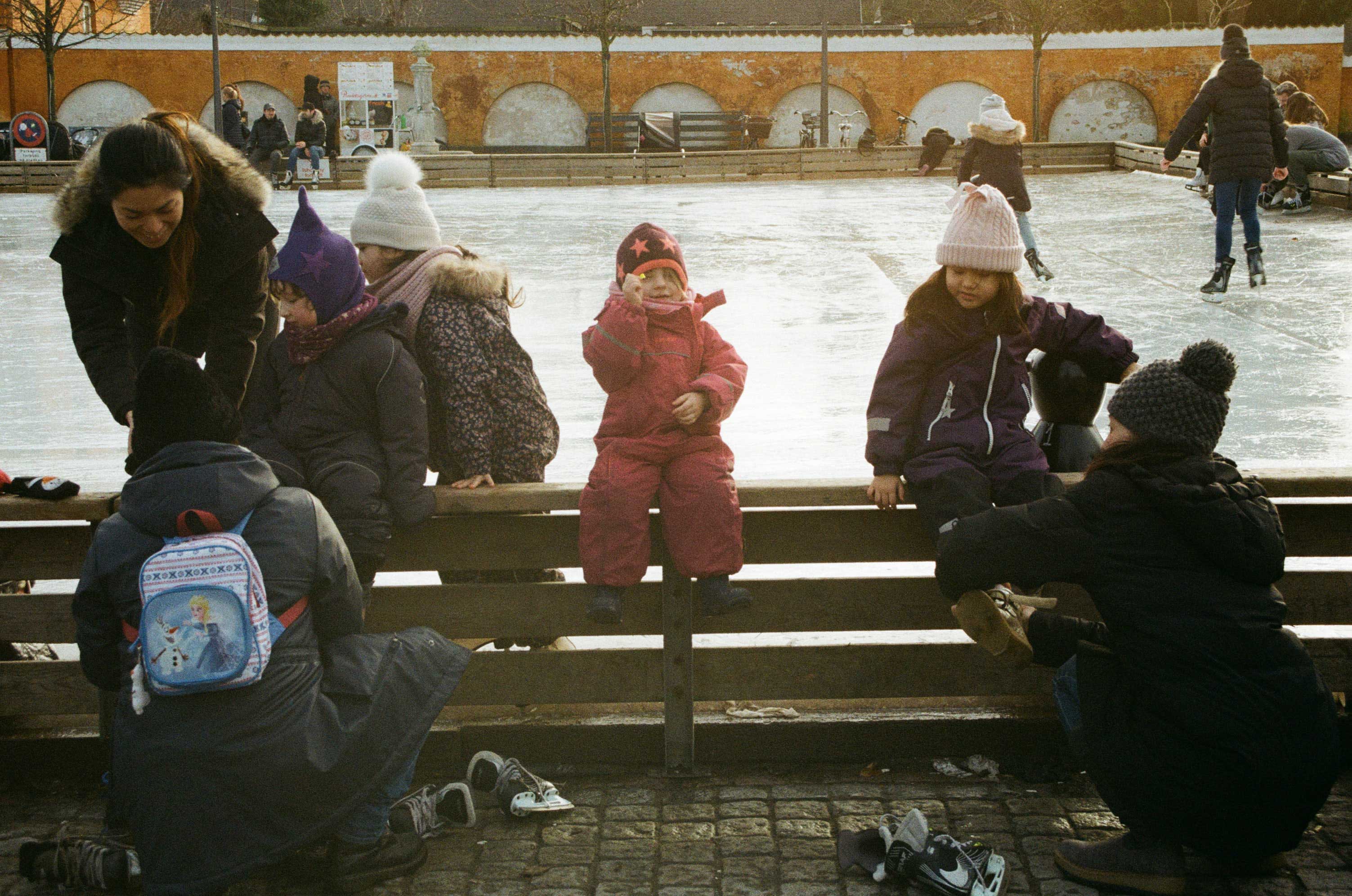 Ice skating with the family, Frederiksberg
Photo: Alla Hetman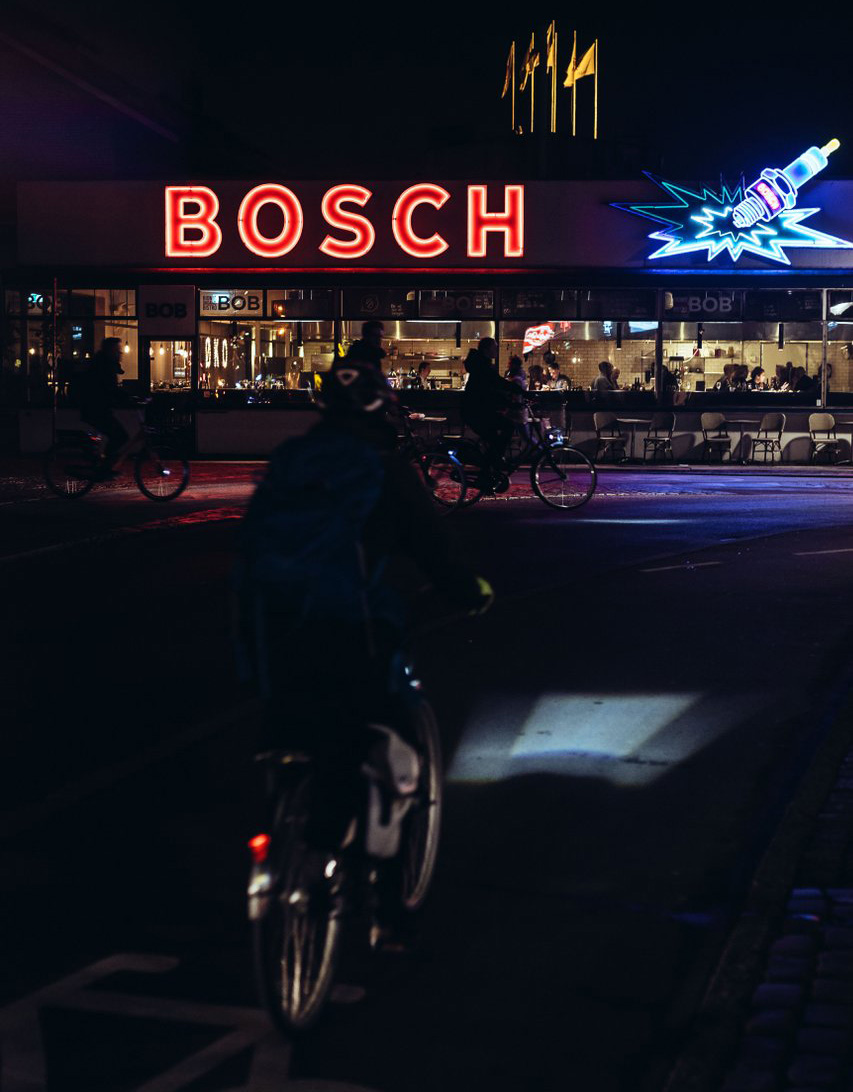 Meat Packing District
Photo: Copenhagen Media Center
Need for light and darkness
In the beginning of February, the sun rises at 8 o'clock in the morning and sets at 17. Most people go to and from work when it's dark. That gives a unique opportunity to use the many dark hours as a frame for light installations and to invite citizens and guests to explore city areas in the dark hours. The Nordic Light needs to respects and cherish darkness as a balance with light.
There is a special atmosphere connected both sunrise and sunset as it takes approximately 2 hours for the sun to rise or set. Sunset time is also called the "blue hour" and is unique for Denmark.
Weather in Copenhagen
In February you should wear your heavy coat, gloves and a warm hat when going out. The average temperature in February is 1oC and it is often windy causing a high chill factor. February is usually a rather dry month but snowfalls do occur. But it is also a month where you can be lucky to have sunny days and clear nights. In some of the darker parts of Copenhagen you can even see the stars.
Ice on the lakes in Copenhagen
Photo: Brian Kyed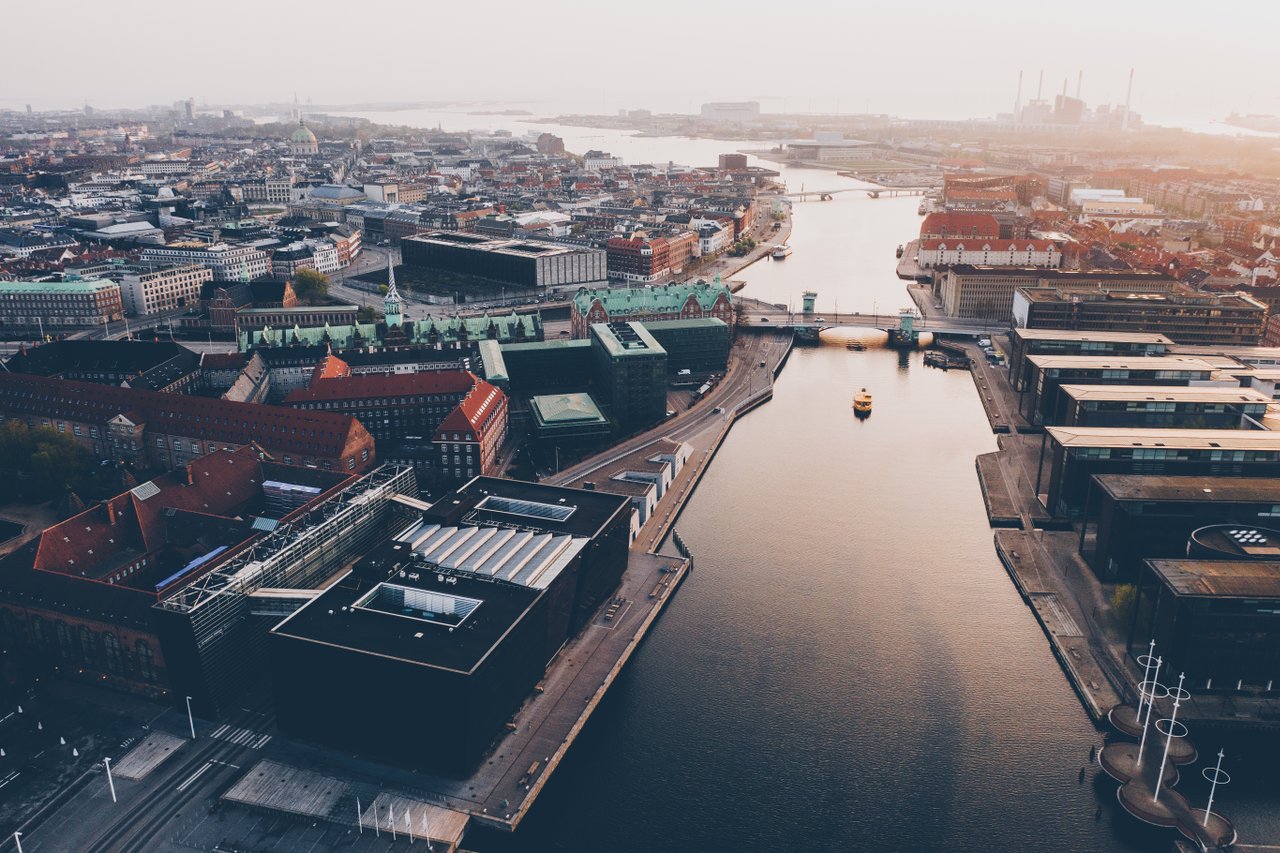 Copenhagen canal
Photo: Astrid Maria Rasmussen / Copenhagen Media Center