Artist – How to be a part of the festival
Open call for

Copenhagen Light Festival
Open Call for Copenhagen Light Festival 2022 will open during 2021
If you have a work, a lighting installation or just an idea for an experience that you want to become part of Copenhagen Light Festival's artistic program you can apply during Open Call.
Together we will enrich Copenhagen's dark February streets with artistic initiatives and illuminating experiences that will, for a time, stage the city's architecture, squares, small alleys and perhaps unknown places in a unique, ingenious or magnificent way.
Your work will be part of the Copenhagen Light Festival's official program, exposed in national and international media and experienced by Copenhagen's citizens and visitors.
What are we looking for?
A work can be an outdoor illuminating object or a light source that illuminates an existing building or space. A work can also be an interaction in light or a video projection on, or in, a media. All works must be visible at a distance and give the viewer a visual experience. You should take into account that the climate is a challenge and that correct brightness and scale are required for the audience to have the full experience.
Apply for admission / How
Open call for 2021 opens during the summer 2021. 

When
The festival runs three weeks during February.
Copenhagen Light Festival 2021 is February 5th-27th
Where –  festival area
The festival's works are generally located in inner Copenhagen. We focus on the harbor race, the Frederiksholm Canal and the Cultural Axis (from the Glyptoteket to Nikolaj Church), as well as the bridge districts and urban development areas.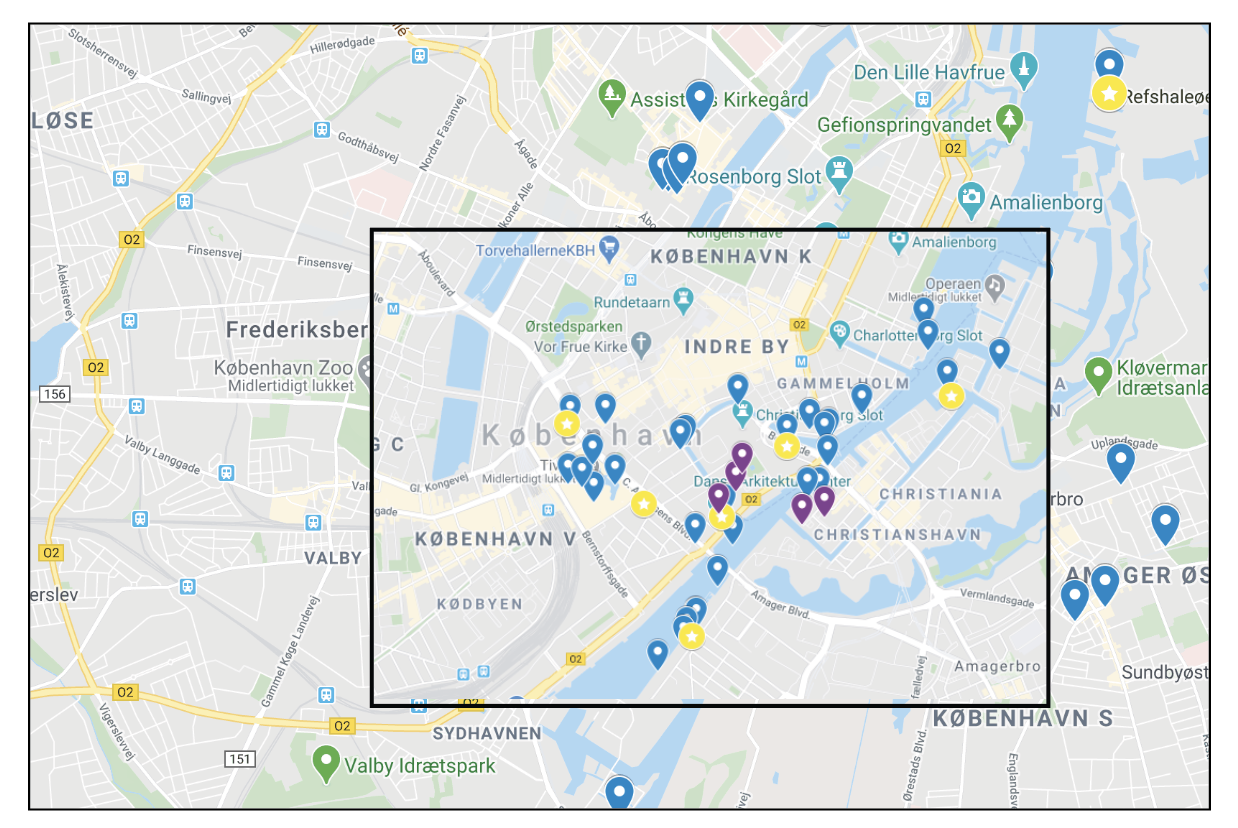 We are particularly looking for projects within the inner black frame
Yours and others safety
The work tasks that you perform on electrical installations must be performed safely. Owner / user / artist is responsible for electrical installations including temporary installations, and must let faults and defects be remedied.