Copenhagen Light Festival exhibits the city in a new way in the quiet and dark winter months in the form of a light festival with both international and local appeal to people of all ages. The Copenhagen Light Festival in founded within Danish qualifications within art, sustainability and lighting culture. The Copenhagen Light Festival brings together all the great forces – light artists and designers, students, organizations and commercial players – around a large non-profit project, that includes and enhances other February events as well.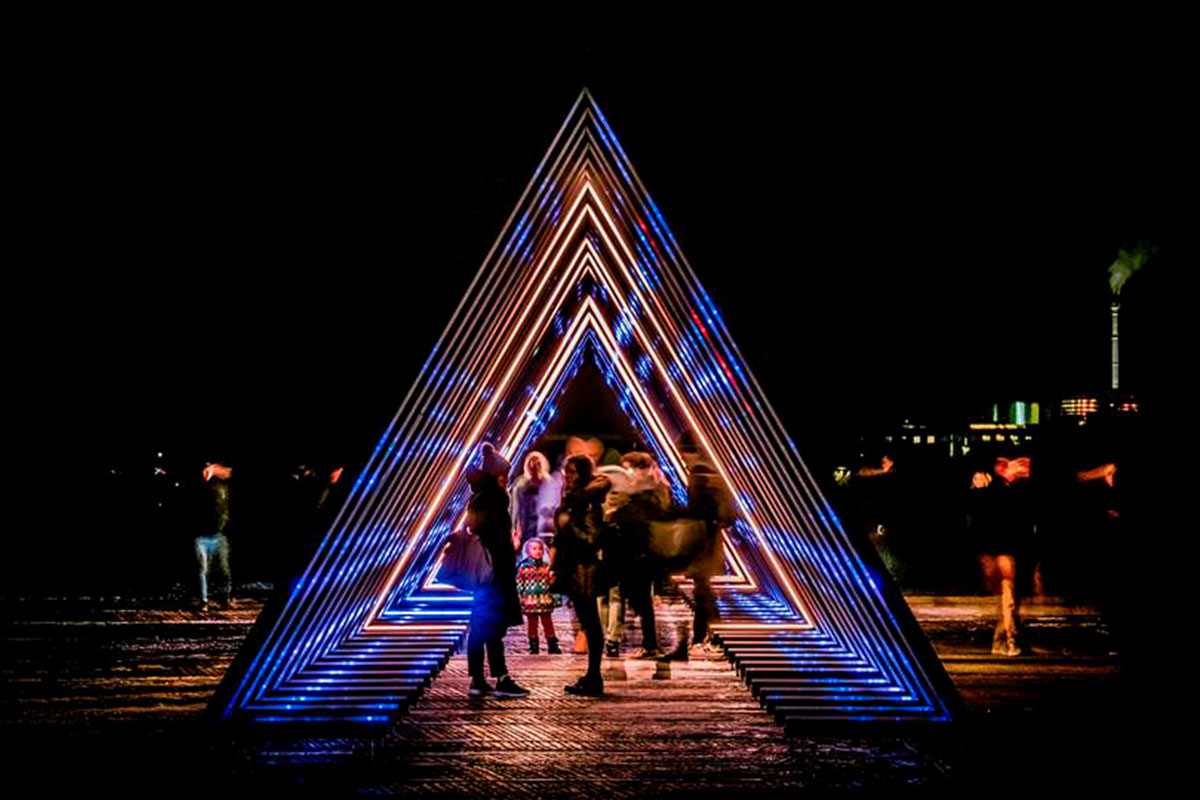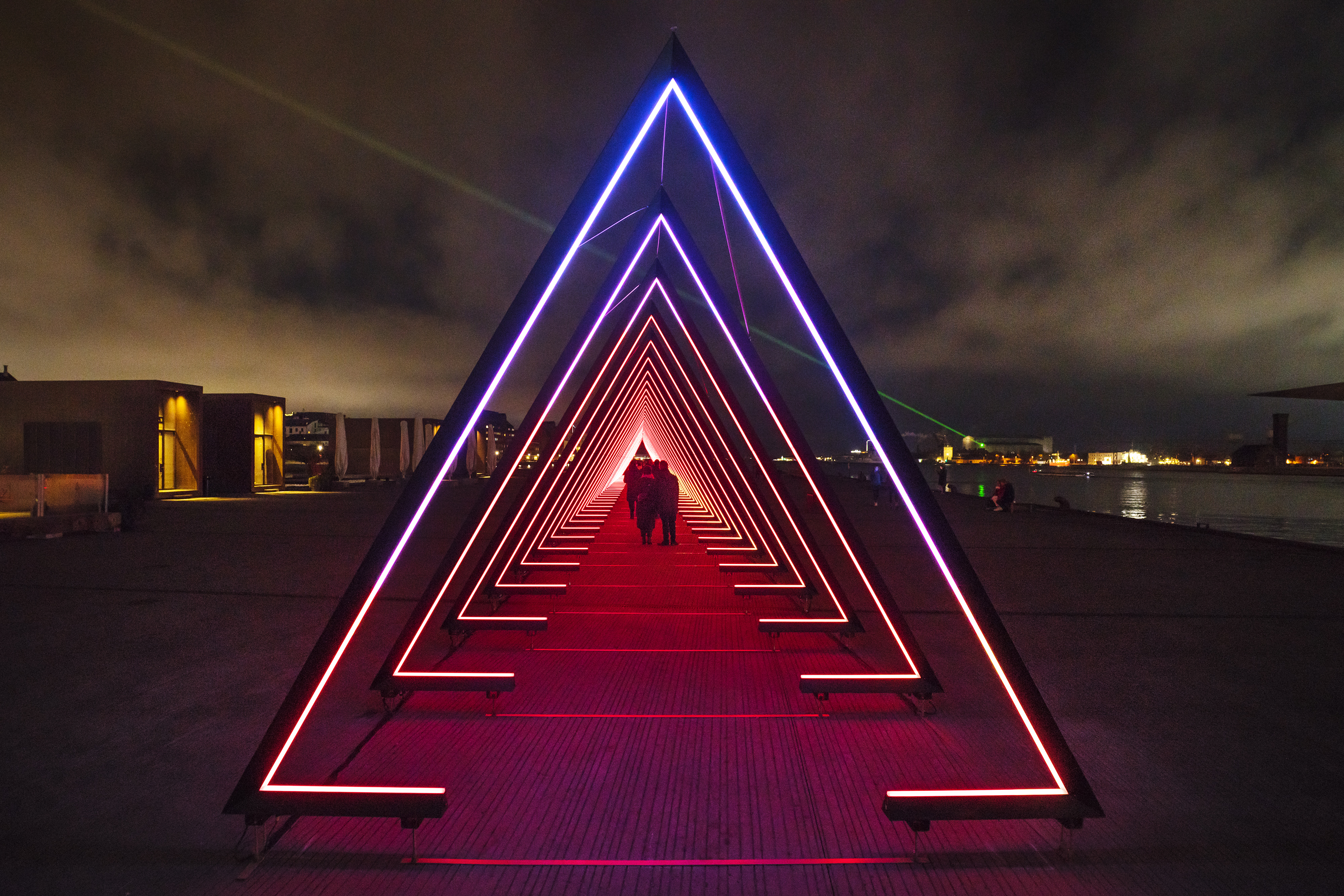 Our creative platform
Light art is extremely expressive, but quiet, leaving a room for meditative experience and common contemplation. Those who have visited a light festival know that light presents the winter night cityscape in surprising ways, exposing and experimenting with colors, movements, and occasionally in conjunction with sound experiences.
The passionate and detailed appreciation of light itself In Denmark is strongly influenced by the qualities and shortcomings of Nordic daylight – e.g. the low sun angles, the intense winter darkness and the variations in both daylight colour and magnitude. Especially winter light makes Nordic people remarkably sensitive to getting sufficient light (artificial light as well as daylight), light with a good quality, and light that creates atmosphere.
We want the Copenhagen Light Festival to be based on the traditions of Nordic Lighting Design and art:
Respect of and in balance with the darkness
Installations that improves life through interaction with human needs, architecture and spaces
Optimal balance between function, aesthetics and sustainability
Examples of minimalistic beauty and functionality to honour the Scandinavian Design traditions
Examples of festive and expressive installations, to the take advantage of a temporary element
What you can experience
The festival exhibits temporary light works and experiences while at the same time paying tribute to the permanent works in Copenhagen.
The festival program can contain: 
Beautiful, captivating temporary sculptural elements
Staging of urban spaces, historic buildings and the cultural sites
Artistic lighting experiences
Multisensory experiences with light as a main element
Dynamic light experiences such as film, moving heads, time pixel mapping
Listed activities such as light walks, city cycling or night-running with lights
Interactive light experiences where the audience can physically controle the experience
The city's existing light experiences are included and highlighted
Light based events
Sustainability, Green Mobility, Equality and Diversity are important elements in creative / artistic interaction with the strong Danish traditions and competencies in light (and darkness).