Denne begivenhed er allerede afholdt.
Lysfest i ZOO // Light Evenings in the Zoo
februar 10 @ 17:00

-

februar 15 @ 21:00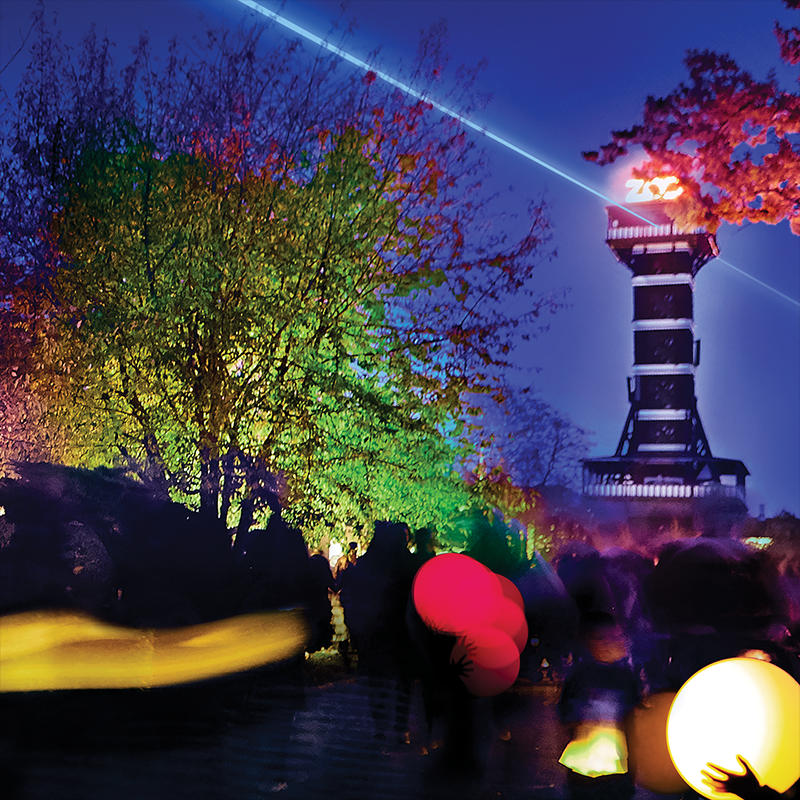 DK
LYSFEST I ZOO
Vi glæder os til at byde dig indenfor til den første lysfest i Zoologisk Haves historie.
Du kan se frem til at se ZOO i et helt nyt lys, når du går på opdagelse blandt interaktive lysinstallationer, oplyste træer og arkitektur til lyden af vilde dyr.
Stil sulten i en af Havens spisesteder eller smut en gratis tur op i Zootårnet lysfesten fra kl. 17-21.
Vi ses i mørket til lysfest i ZOO!
Obs. kræver lysfestbillet til ZOO. Billetten kan købes på zoo.dk og i ZOOs Hovedindgang.
Zoologisk Have København, Roskildevej 32, 2000 Frederiksberg
ENG
Light Evenings in the ZOO
Explore Copenhagen ZOO in a whole new setting with spectacular and interactive lightworks, illuminated buildings, trees and architecture. Eat a dinner in one of the high-rated restaurants and get free access to the ZOO Tower.
Opening hours for the Light Evenings:
Every Saturday in February
Every evening between 10/2 and 15/2 from 5pm – 9pm
OBS. Entrance fee
See you in the dark to Light Evenings in the ZOO!
Read more at zoo.dk