Denne begivenhed er allerede afholdt.
Dark Night of Humanity
februar 14 @ 18:30

-

21:30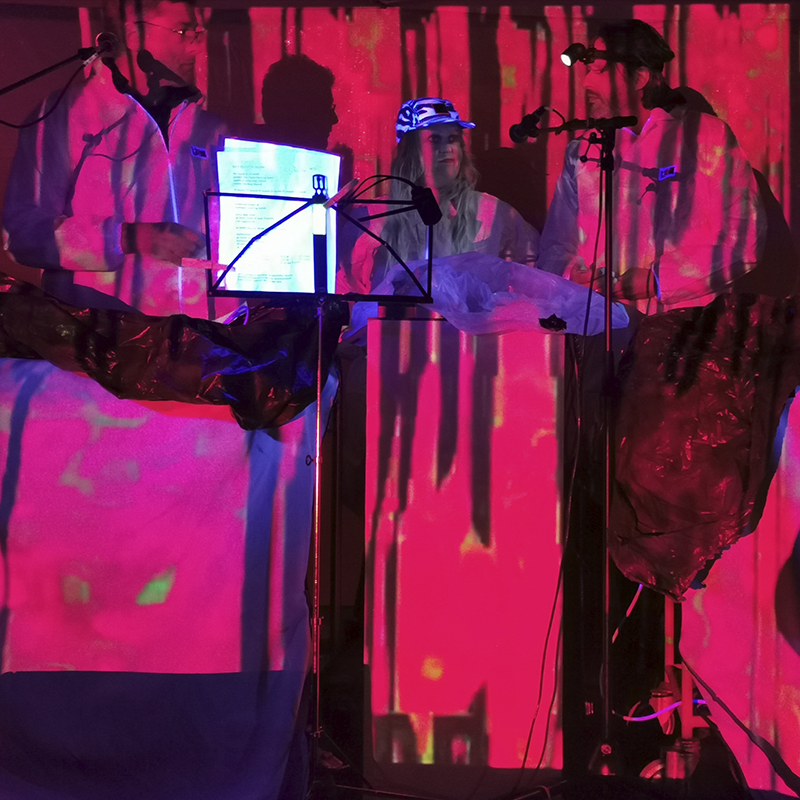 Friday 14. February kl. 18.30 – 21.30
Kulturhuset Islands Brygge, Salen,
Islands Brygge 18
2300 København S.
Gratis adgang / Free entrance
Dark Night of Humanity
Take a stroll into Stephen Hawking's doomsday night
The audiovisual work Dark Night of Humanity is based on the world-famous physicist's doomsday prophecies written down immediately before his death. Hawking's bleak outlook only leaves mankind approx. 100 years left on this earth, and it is this apocalyptic mood that composer Christian Rønn and producer Palle Vedel will express using video, samples, electronica and voices. The soundtrack follows notes from a scale developed by American composer La Monte Young and is characterized by rhythmic shifts and glacial sounds that give the audience a sense of stillness. The sky of the doomsday night is draped in distorted nature images and dystopian future scenarios.
About the artists
Christian Rønn is a composer, sound artist, performer, producer and organ player with a Masters in Organ from The Royal Danish Academy Of Music in Copenhagen.
Palle Vedel is a film producer and creative director.