The Orb – Camilla Brix Andersen
Date: February 1 – 24
Site: Under Langebro, Islands Brygge, 2300 Copenhagen S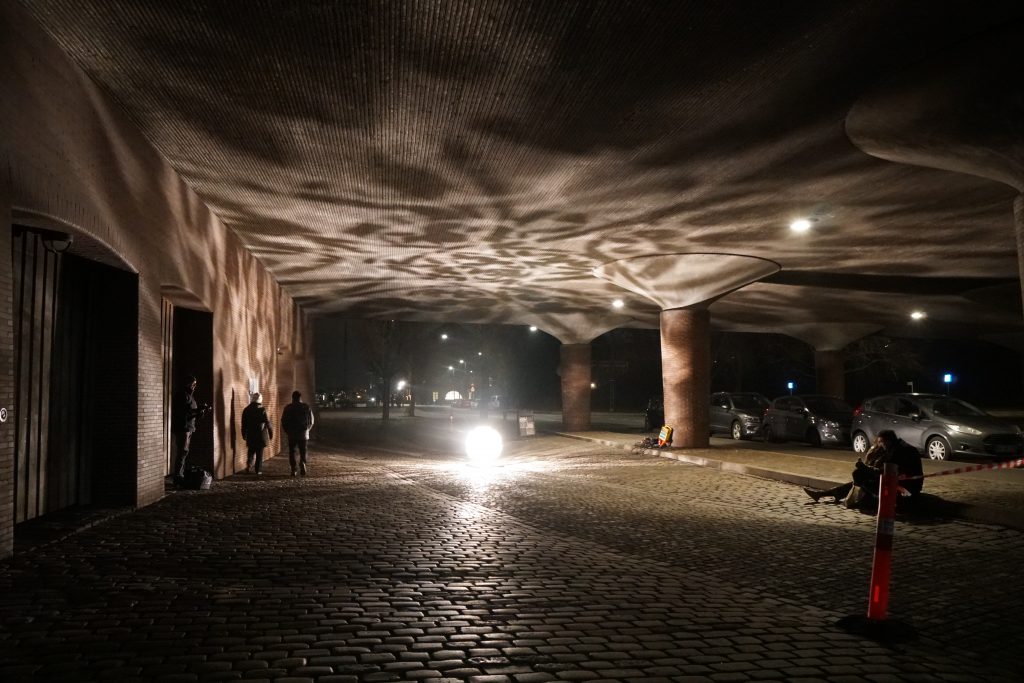 Lighting designer, Camilla Brix Andersen has created the light-work The Orb exclusively by use of re-cycled materials.
The beautiful colonnade under Langebro will be lit up in the February gloominess by the waterfront at Islands Brygge. The gleaming Orb is an upcycled light installation, which means that the work consists of materials which have previously been used for other purposes. The Orb is made of 12 bicycle wheels and numerous metal cans, and will be suspended from the ceiling under Langebro, where it will cast dynamic shadows and light in an otherwise dark city space.
On Thursday to Saturday, The Orb begins to follow the heartbeat of the weekend with pulsating light rhythms. Sunday-Wednesday The Orb is lit with static light, that casts playful shadows under the bridge.
Tips and recommendations
Camilla Brix Andersen has been studying on AAU CPH – Lighting Design, which is a specialized multidisciplinary education around lighting and media in Denmark and contributed to several installations in Copenhagen Light Festival 2018.
Contributors
Designer
Partners
Islands Brygges Lokalråd
Amager Vest Lokaludvalg
Kulturhuset Islands Brygge