The Ice is Melting at the Pøules – Martin Ersted
2, 9 and 16 February – 17.00 – 22.00
Site: North Atlantic House, Strandgade 91, 1401 Kbh K, view from Copenhagen Harbour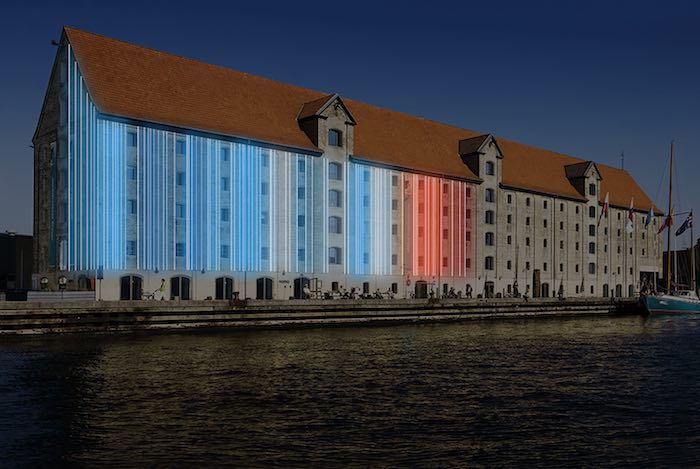 The historic North Atlantic House will be wrapped in waves from Martin Ersted's organic light-art, which vigorous colour scale reflects the past 150 years of global temperature rise. And perhaps one should rather consider the alarming consequences of the global warming than the unfortunate pronunciation by the previous Foreign Minister, proclaiming "The ice is melting at the pøules", which back in 2009 overshadowed the message itself.
Tips and recommendations
From The North Atlantic House, you have an excellent view over to the Royal Playhouse as well as the Copenhagen Harbour.
Contributors
Designer
Partner