Synthetic Icicles
– Chaos Engine
Dates: Everyday from February 2 until february 24 from 17.00 to 00.00
Site: Under the roof of Amager Musiktorv, Øresundsvej 8, 2300 København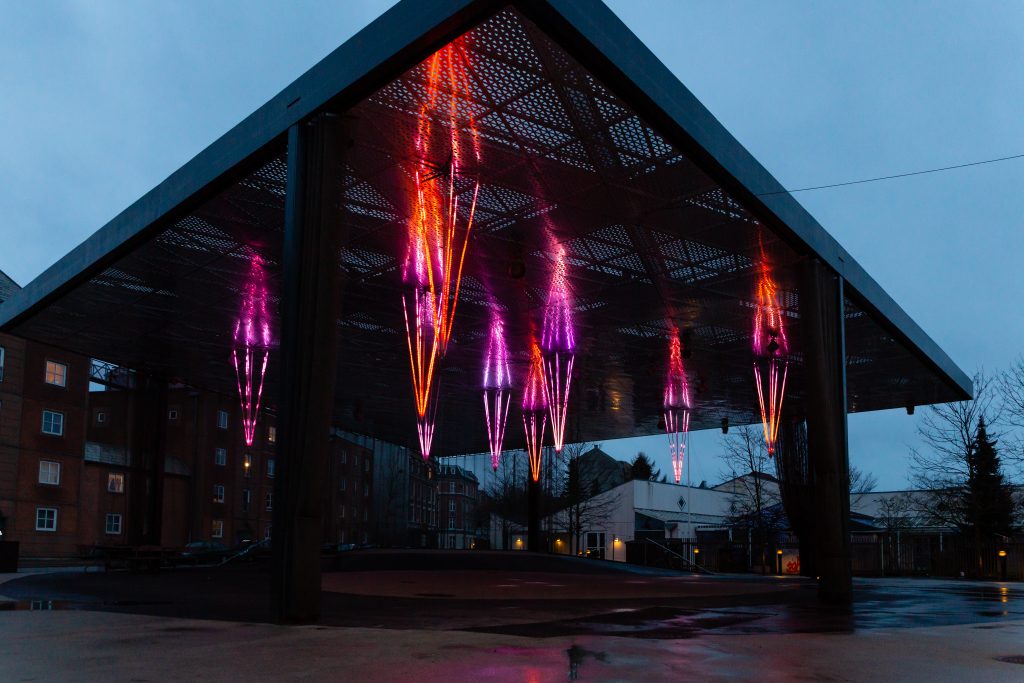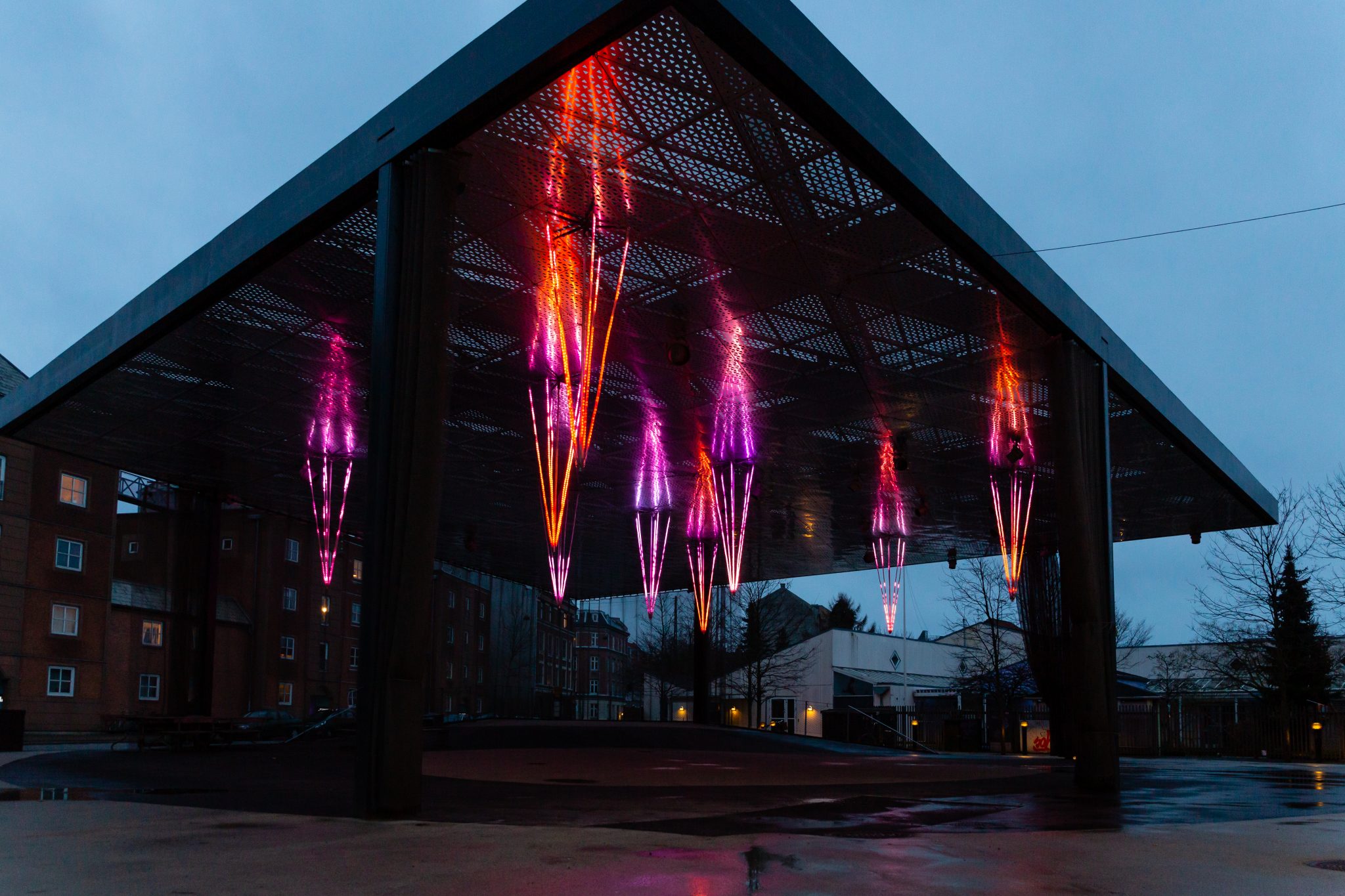 A visual audio light art installation inspired by the changes in the Arctic. The light installation welcomes you with roars of the endangered Walrus. With luminous Icicles formed like Walrus teeth you will be pulled into a dreamy state by the artworks captivating and pulsating
light show and the futuristic imitating sound of Walrus calls. With sudden psychedelic shifts, you will awake.
The artwork consists of 9 incandescent Icicles attached underneath the roof of Musiktorvet. Each Icicle contains 500 RGB diodes spread over 2,5 meter long LED strips.
Tips and recommendations
The light installation is one of the many installations and events at Amager during the festilva. Kulturhuset Islands Brygge kicks off the light celebration with a party the February 1. Read more