Storm20 – Dark Matters
February 6 – 24. Vernissage: February 6, 18.00 – 20.00
Site: Stormgade 20, 1555 Copenhagen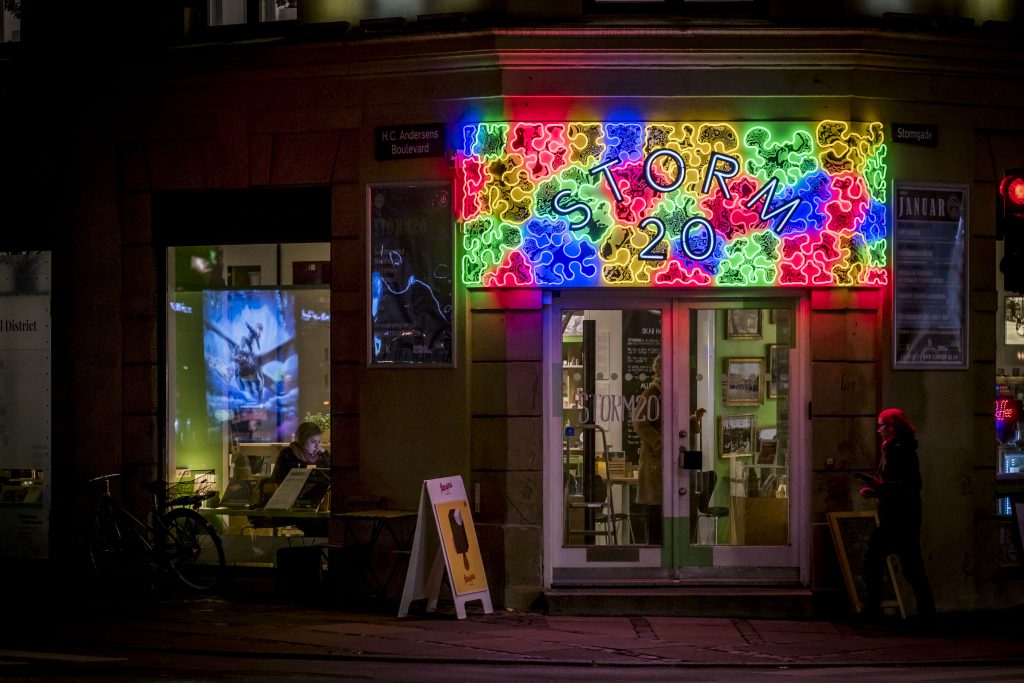 By having the history of Copenhagen's many neon signs as a starting point and combining it with modern instruments, Dark Matters has created a new neon-work of art for the historical makerspace, STORM20. The artistic grip originates all the way back to 1952, to Alan Turing's mathematical model, "reaction-diffusion" which throughout time has been connected to nature's patterns, e.g. zebras, felines and certain fish. Beyond natural scientific research, the model is used to create organic patterns in generative graphics and is often a pillar in modern artistic computer graphics.  As visual coding frequently attempts to re-create natural circumstances, a union between the traditional, the organic expression, and the modern approach to generative art occurs. An art form which allows adolescents to learn coding and one which is regularly part of digital workshops and makerspaces all over the world.
Tips and recommendations
Storm20 is having more light workshops during the festival. More info follows here.