Illumination of the tower of Christiansborg Palace
1 – 24 February 2019 
Folketinget, Christiansborg, 1240 København K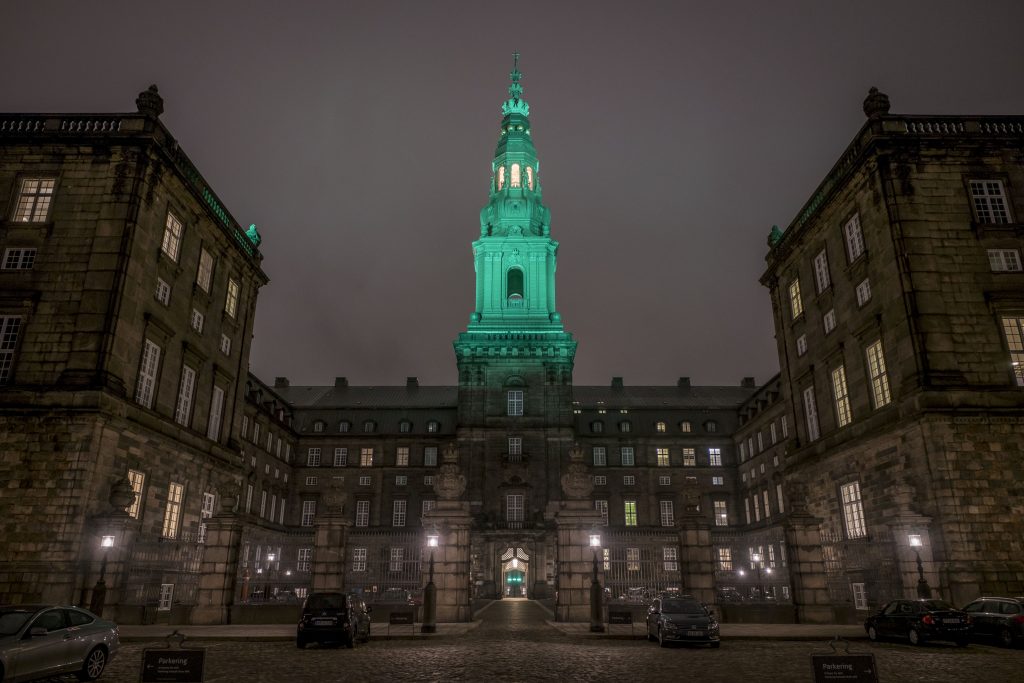 The winter darkness will be interrupted when the Danish Parliament turns on a new light installation inside the tower of Christiansborg Palace and the surface of the palace tower will be bathed in light. The event is part of the Copenhagen Light Festival. 
The illumination, designed by Jesper Kongshaug, encompasses different lighting scenarios, which over time highlight the interior and exterior architecture of the tower. The lighting will use different colors, which means spectators will experience different scenes every time they pass Christiansborg. The tower's niches on the upper level will be illuminated from the inside while three large light fixtures will illuminate the façade of the tower from the Christiansborg square and the internal courtyard.
Tips and recommendations
If you are walking or if you are on one of the guided boat tours, look upwards to the tower to admire the beautiful lighting. 
Contributors
Design
Partners 
Folketinget
Nordic Rentals
Photo