In Situ Copenhagen
– Tokyo Blue
1 – 24 February – 16:00-22:00
Site: Museum of Copenhagen, Stormgade 18, 1555 Copenhagen V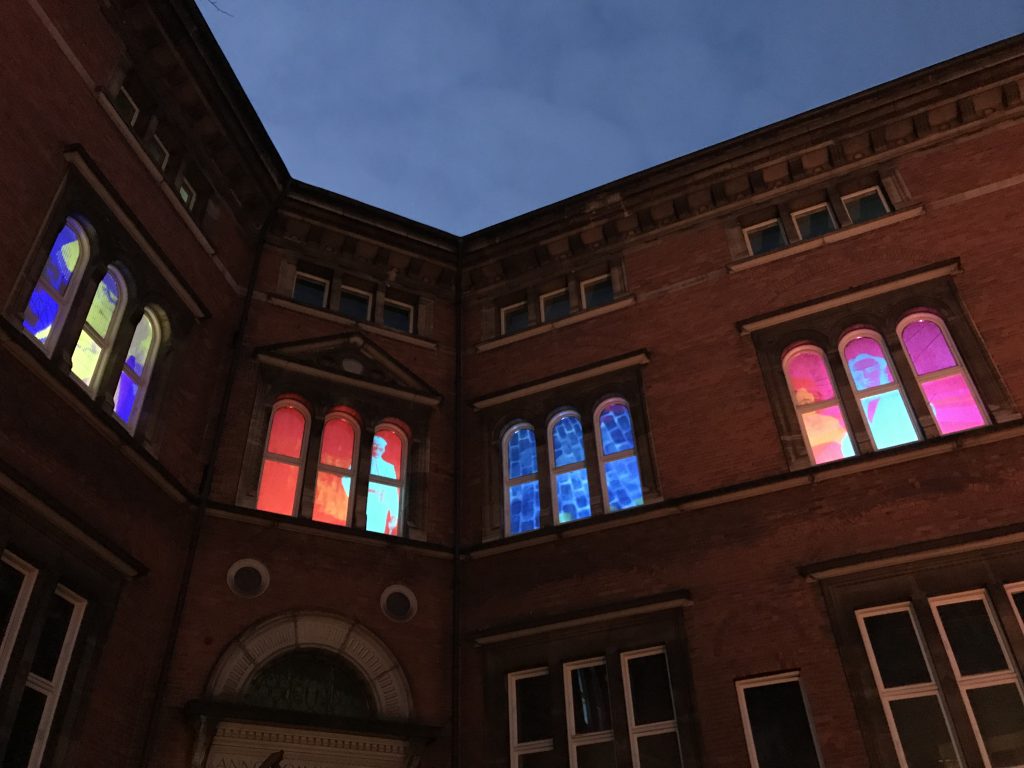 In Situ Copenhagen is a dynamic and colourful interpretation of historical images of Copenhagen, transformed into film projections. The work is projected in the windows of Museum of Copenhagen during Copenhagen Light Festival 2019.  
The basis for In Situ Copenhagen is historical photo-material, which the city's historic archive and Museum of Copenhagen contain. By including images from the city and its citizens throughout history, the installation gives a kaleidoscopically perspective of a bygone Copenhagen.  
During Copenhagen Light Festival, passing pedestrians can during nightfall experience the windows of the museum building illuminated by coloured images of Copenhagen. Separating the outside and inside, the video projections in the windows will function as a peephole from the present-day into the past. The tranquil and subtle feel of the work will allow the onlooker's own imagination to wonder into the narrated stories.  
The corner building in Stormgade 18 is from 1893 and has throughout its lifespan functioned as home for various municipality departments such as Public Guardian's Office, Children Protection Services and Accommodation Rental. Despite its location as a main traffic center, connecting multiple vital streets, it is simultaneously lacking activity. By February 2019, Museum of Copenhagen is not yet open to the public. The work will thus stage the façade and bring an otherwise dark corner to life with gleaming projections, which will shine from selected windows. Due to an ever-changing hierarchy in the composition of the historical images, the motives will playfully alter perspective and images.
Tips and recommendations
During Copenhagen Light Festival 2018, Tokyo Blue made the work "flow", a beautiful, poetic installation in Kulturtaarnet on Knippelsbro.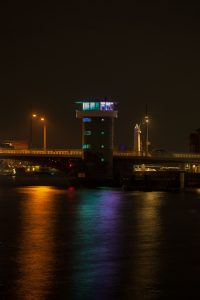 Photo credits: Mathias Peter Christian v/ Kongshaug Productions
Contributors
Designer
Partner
Ly

s

 & Rum

København

s

 Mu

s

eum
Photo