A Light Garden – Hans E Madsen
February 1 – 24 lit from 00.00 – 23.59
Knasten, Havnegade 21, 1058 Copenhagen K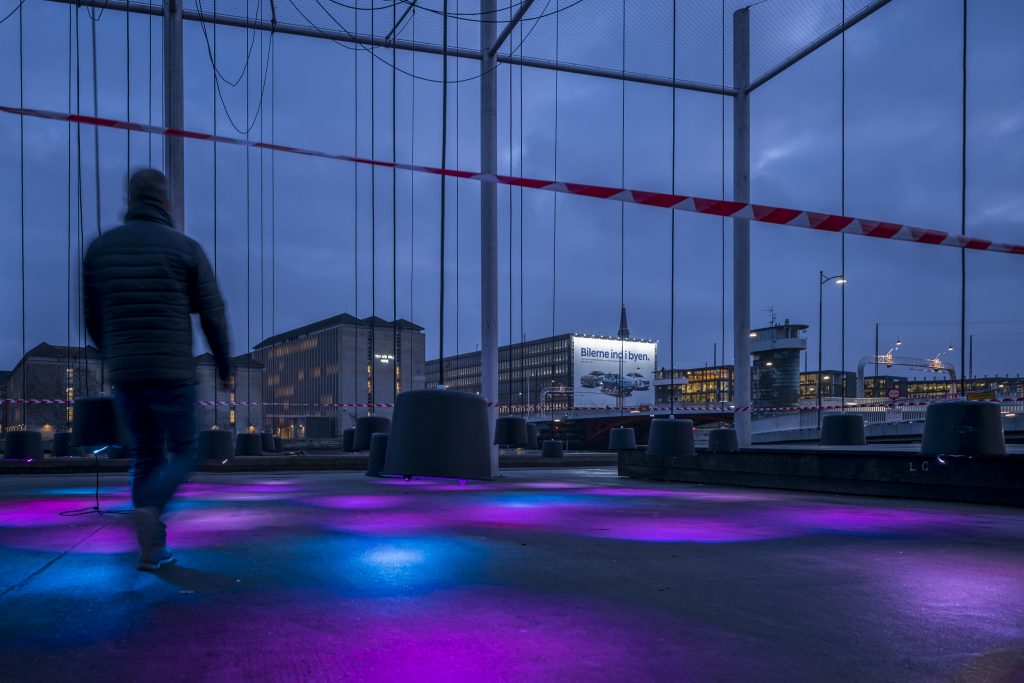 About 30 buckets hangs in rubber cables. In the buckets are LED projectors in RGB, meaning that they can change colours.
The buckets hang in heights varying from 30 – 40 centimeters above the ground, which will enable them to project different sizes of light cones on the deck.
It is the wind gust which brings the artwork alive. Hans E Madsens says: I know by experience that it is almost always windy on the square.
The installation is on around the clock, nonstop.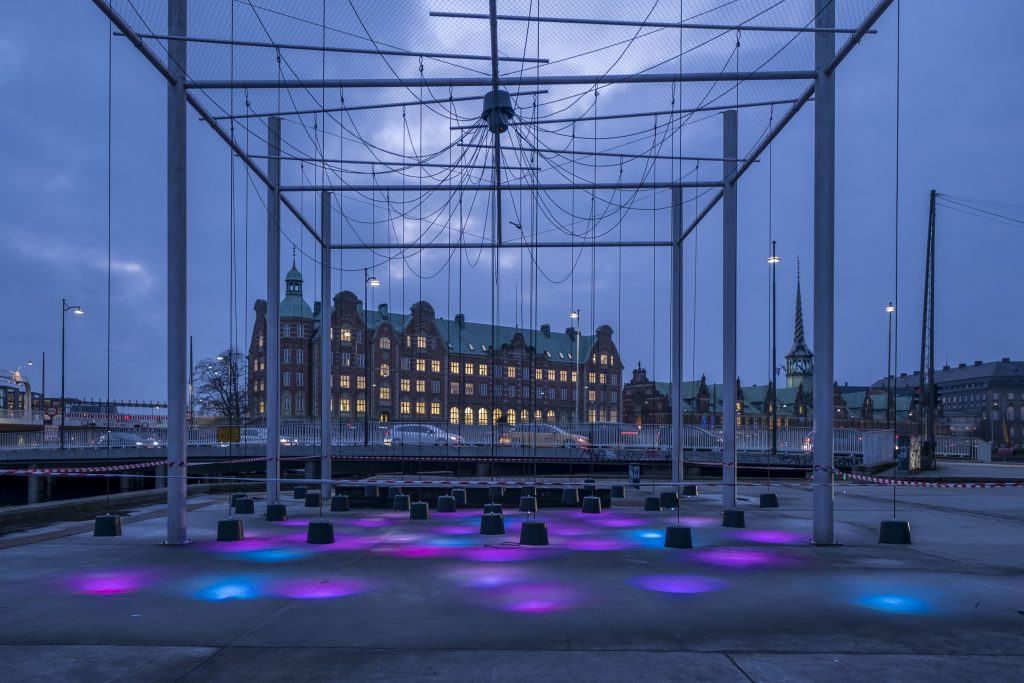 Tips and recommendations
Hans E Madsen has for more than 30 years been using the light as his primary object in his artistic expression Hans E Madsen was also part of Copenhagen Light Festival in 2018, with his work Light and Smoke under Bridges.
Contributors
Artist
Partners
City & Harbour (By & Havn)
Københavns Kommune (City of Copenhagen)
Indre By Lokaludvalg
Photo