Cold Fusion – Art Group 1103
Date: February 1-24
Site: møbelforretningen, Klareboderne 16, 1115 Copenhagen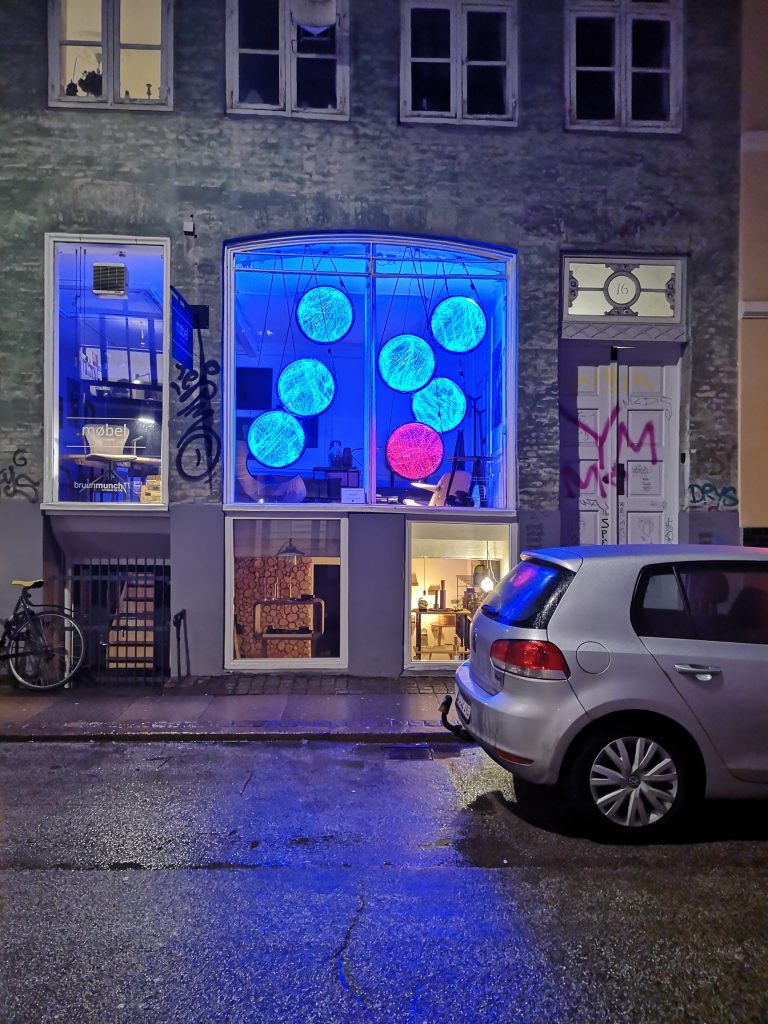 The benchmark for our concept is the Furniture Store (møbelforretningen), which is located in Klareboderne. The furniture store is decorated as a living room with 'hygge' (coziness), lots of design pampering and ultimate craftwork.
Our idea was formed during a discussion concerning the question: What is the opposite of 'hygge' – anti-hygge, oppositions between the refined and articulated design and the raw conceptual thinking. We are working with a term, which stands in opposition to 'hygge', namely the cold. Not as temperature but as the visual impressions that we meet along the way. With the work, we have created a visual chilliness, as a contrast to the warmth and cozy living room, which you for instance can experience inside the Furniture Store.
Tips and recommendations
In Copenhagen Light Festival 2018, Art Group 1103 was represented with the design work visual SILENCE.
Contributors
Designer
Partners