Copenhagen Central Station
mellem bevægelse og lys, måske øjeblikke af stilhed (between movement and light, perhaps moments of silence)
Copenhagen Central Station, 1570 Copenhagen V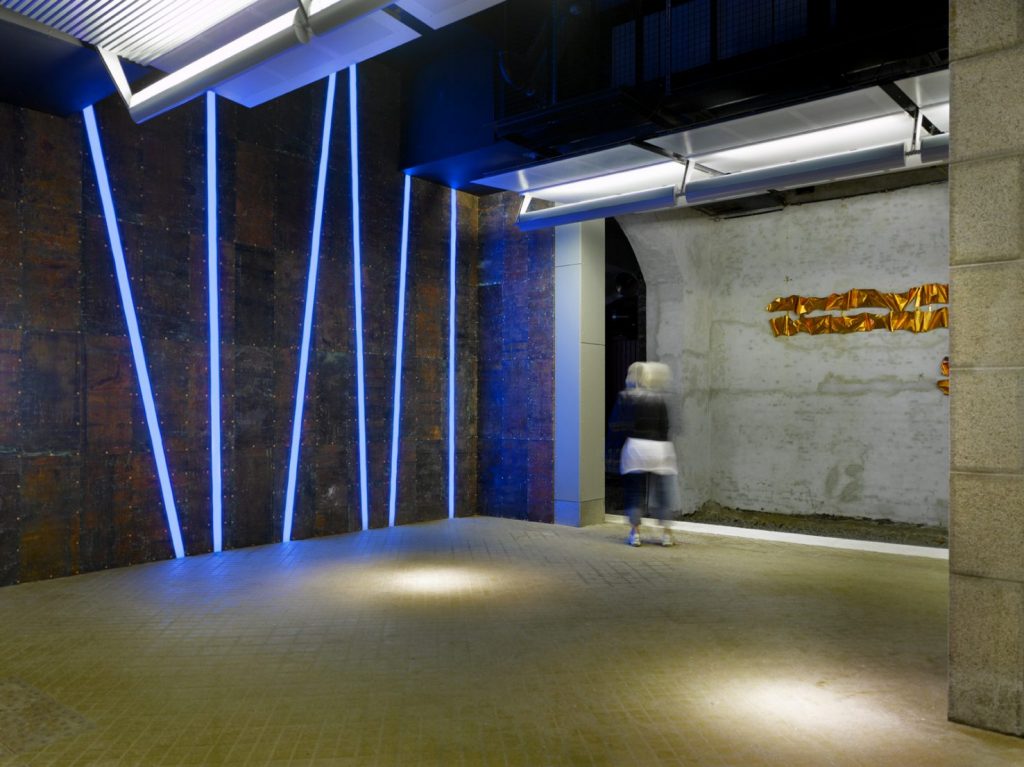 In 2008, Public Architects redesigned two underground tracks of Copenhagen Central Station: tracks 3/4 and 5/6.  In that occasion artist, Anita Jørgensen was invited to design an aesthetic improvement to the space.
The artist used old copper, material that directly creates a connection with the building, designed in 1847 by architect Henrich Wench. Anita Jørgensen create panels in different materials along the side walls, to make a different space, a sort of room in the room.
The coppered back wall is lashed by coloured light sticks that change colour, from red, green and blue, in calm waves.
The project was awarded with The Danish Lighting Award 2009.
Tips and recommendations
This is a permanent installation. You can always see it at 3/4 and 5/6 tracks.  
Contributors
Design
Artistic decoration:
Anita Jørgensen
Architect:
Gottlieb Paludan Architects
Lighting design:
Bartenbach
Commisioner
Suppliers
Client Adviser lighting:
Lighting Architect Gunver Hansen
Electrical Engineer:
Grontmij | Carl Bridge
Construction:
Pihl – Aarsleff consortium by Wicotec A / S