Special light events
During the festival a number of special light events, light parties, vernissages and workshops are taking place around the city. The site will continuously be updated until the end of the festival.
Official Opening of Copenhagen Light Festival
Ghost Ship by Christian Lemmerz
February 1 at 17.00 o'clock from Højbro, Frederiksholms Kanal
Christian Lemmerz: "I see an electric guitar and white flashing light in a boat sailing through the night. I hear sound crystals that cut into the sky. I hope for a disturbing beauty."
Sails from Højbro, Frederiksholms Canal and out in the Inner Harbour of Copenhagen.
Artist: Christian Lemmerz. Guitarist: Lars Top-Galia (known from Sort Sol). Captain: GoBoat
Ghost Ship will sail 2 more times during Copenhagen Light Festival 2019: As a small closing ceremony of the festival February 24, time TBA and one evening during the period, time TBA.
Børsen by Night
February 1 – 18.00-21.00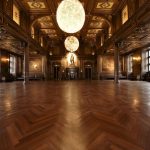 As part of the official opening of Copenhagen Light Festival, Dansk Erhverv (The Danish Chamber of Commerce)  is opening the doors to Børsen (The Old Stock Exchange). Both the grand Børssalen and the beautiful Library is open to the public on this evening. Don't miss out on this unique opportunity to explore one of Copenhagen's oldest buildings dating back to 1624. The historic Børssalen was redesigned in 1857. On this occasion, be sure to check out the light installation The Danish Chamber of Light, illuminating the facade. Site: Børsen, Slotsholmen 1.
Partners: Dansk Erhverv and Copenhagen Light Festival
Together We Light Up the Dark
February 1 – 17.30 – 22.00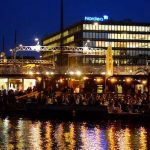 All residents and guests, friends and curious people are invited to come and help us light up Copenhagen Light Festival. On land, we'll put lights in the dark – bring your own light (candle) or get one and donate a 'penny' to the festival. The lights are placed on the dock, at Kayakbar and we hope to create a luminous line along the canal. Site: Kayakbar – Børskaj 12
Partners: Kayakbar and Copenhagen Light Festival
Updates and more info here
Be sure to check out all the other near-by light installations on this special night: Illumination of the Tower (Christianborg's tower) the Green Laser beam, Bamboo Break at Ved Stranden and Thorvaldsen. And why not hop onboard a Stromma Canal Tour or join one of the other guided tours, by foot, in kayak, on segway or bicycle.
Light Party and vernissage of Labyrinth of Light
Benjamin Noir's & Mads Vegas' Labyrinth of Light is a big construction of transparent walls, which will take up a consi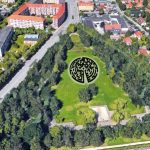 derable part of the large lawn in the park. Mads Vegas is in charge of the lighting of the labyrinth.
School kids from Sundby also contributes to Copenhagen Light Festival and Englandsparken with light installations, which they themselves have designed and built during a teaching course: Among the installations are luminous parkour benches and birdhouses, and a huge glowing giraffe, which will surely bring smiles upon the faces of visitors in the winter darkness.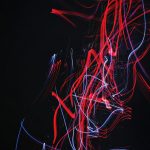 Join in when we celebrate by illuminating the dark season and spread good vibes throughout Amager with DJ Simon Dokkedal (Den Sorte Skole) and delicious local food.
Date and time: February 1, 17.00- 20.00
Site: Englandsparken. Entrance in the crossing Irlandsvej/Englandsvej, 2300 København S
Grand Opening and Light Party at Kulturhuset Islands Brygge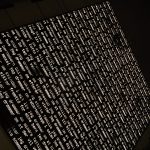 Kulturhuset Islands Brygge kicks off the light celebration and opens their many light installations with a party for the local and visiting guests. Installations opening this joyful night includes Dreams by Morten Søndergaard, Camilla Brix Andersen's The Orb and a video-installation made in collaboration between Chinese Zhang Xiaotao and Palle Vedel. There will thus be plenty to feast your eyes on – and a little something to feast on.
Date and time: February 1, 17.00- 19.00
Site: Kulturhuset Islands Brygge, Islands Brygge 18, 2300 Copenhagen S
LOOP – Peter Martensen & Palle Vedel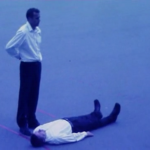 A video-balloon installation by artist Peter Martensen, carried out in collaboration with Palle Vedel.
The installation is a circular loop performed by two men in a vertical position.
One man is lying down, the other one standing up. A ball is passing between them.
The movement occurs over and over.
The installation is short-lived and ends after 300 minutes. 
Peter Martensen will be present during the opening of the art work.
Tips and recommendations
LOOP is part of Kulturhuset Islands Brygges opening event on February. More info here and on their Facebook event here 
Date and time: 1 February – 18.50 and 300 minutes
Site: Kulturhuset Islands Brygge, Islands Brygge 18, 2300 Copenhagen S
The Ice is Melting at the Pøules – Martin Ersted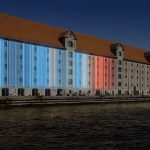 The historic North Atlantic House will be wrapped in waves from Martin Ersted's organic light-art, which vigorous colour scale reflects the past 150 years of global temperature rise. And perhaps one should rather consider the alarming consequences of the global warming than the unfortunate pronunciation by the previous Foreign Minister, proclaiming "The ice is melting at the pøules", which back in 2009 overshadowed the message itself. More info here
Date and time: 2, 9 and 16 February – 17.00 – 22.00
Site: North Atlantic House, Strandgade 91, 1401 Kbh K, view from Copenhagen Harbour
Housewarming
– Louis Poulsen
January 31– 16.30 – 20.00 

Please join us for the official opening of our new showroom and pre-kick off the Copenhagen Light Festival. Invites only.
Site: Louis Poulsen, Kuglegårdsvej 19-23, 1434 Copenhagen
Storm20
– Dark Matters
February 6 –18.00-22.00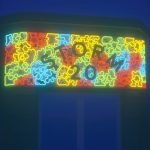 Come and join the vernissage of Dark Matter's artwork for STORM20's facade, which leans on the arcaic tradition of neon signs in Copenhagen. Lasse Andersen will present the work, which has its own unique visual identity, which is inspired of both biological patterns and the digital world. We will serve refreshments and you can experiment with making your very own light sign in our makerspace.
Site: STORM20, Stormgade 20, corner of Stormgade and H.C. Andersens Boulevard. 
Tracks
– Karoline H. Larsen
Opens: 16 February – 17.00-21.00
16 February – 24 February (permanent installation thereafter)
Site: The passages at Blågårds Plads, 2200 København N
Light Under the Arch
– Jesper Kongshaug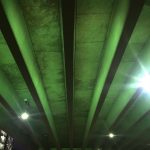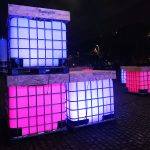 During Copenhagen Light Festival in February, the municipality of Frederiksberg in collaboration with Urban 13 hosts an event, where people are invited to come and watch Light under the Arch – Bispeengbuen and the effect of interacting with the installation by text message. Date TBD.

Partners: Frederiksberg Municipality and Urban 13
Site: Bispeengbuen, 2000 Frederiksberg
Workshops at STORM20
Glass mosaics inspired by the new Museum of Copenhagen – 

book here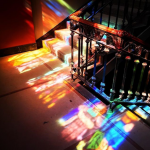 Wednesday February 13th and 20th from 16.00 – 19.00.
Glass mosaics are not just decorative in themselves – they can also turn light into beautiful colours. In the forthcoming Museum of Copenhagen, a glass mosaic window with a unique history can be found. Get a look inside the Museum of Copenhagen before its opening, get the story behind the window, and find inspiration for the following workshop, where you can make your own glass painting in STORM20's makerspace. Hang the mosaic in your own window and create a beautiful light inside your home. Site: Stormgade 20. Participant price: 100DKK per person
Design your own lantern
Every Tuesday in February from 15.00 – 19.00
Make beautiful lanterns of recycled glass with glass paint or silhouettes, which can be cut on STORM20's scan'n'cut-machine. Design your own or use templates inspired by pictures of old Copenhagen. Site: Stormgade 20. 10 DKK per lantern
Come by for some creative 'hygge' and enter the winter darkness illuminated
When Copenhagen Light Festival fills urban spaces with exciting light installations, Copenhagen's new creative meeting space for history and art, STORM20, opens its doors for exploration and playing with light in different ways. Here you are welcome inside in the warmth, where you can be creative with electric wires and luminescent materials, explore the history of the city's light or make lamps of, for instance, recycled materials.
All are welcome inside – also those simply wanting a cup of joe.
Workshop om 

One prism more dimensions –

i Ørestad
Søndag den 3. februar 2019 kl. 16.30-18.00 – gratis
Sted: Tietgenkollegiets festsal, Rued Langgaards Vej 10, 2300 København S
Kom til workshop om spændingsfeltet mellem kunst og videnskab
Billedkunstner Jette Hye Jin Mortensen fortæller om årets lyskunst i Ørestad Universitetskvarter.
Fysiker Anders Thorseth fra DTU Fotonik fortæller om lysets spektrumfarver for store og små.
Vi laver DIY-prismelinser til mobiltelefonens kamera
Deltagerne inviteres til at indfange områdets kunstværker og lyset omkring os gennem prismelinsen og dele billeder på Instagram og Facebook under #OnePrismOrestad. Der er præmier til de to bedste billeder når Copenhagen Light Festival slutter.
Workshoppen kræver tilmelding: Tilmeld til mco@orestad.net
One Prism More Dimension er en del af Ørestad Universitetskvarters årlige vinterbelysning og en del af Copenhagen Light Festival 2019
Læs mere på Orestad.net og på Facebookbegivenheden. Følg værket på instagram #OnePrismOrestad
Værkerne er realiseret af:
Billedkunster Jette Hye Jin Mortensen
Engelbrecht Construction
Grundejerforeningen Ørestad Universitetskvarter