The Pillar (Søjlen)
– Jakob Kvist
10 – 23 February
Site: Sandkaj in Nordhavnen, 2150 Nordhavnen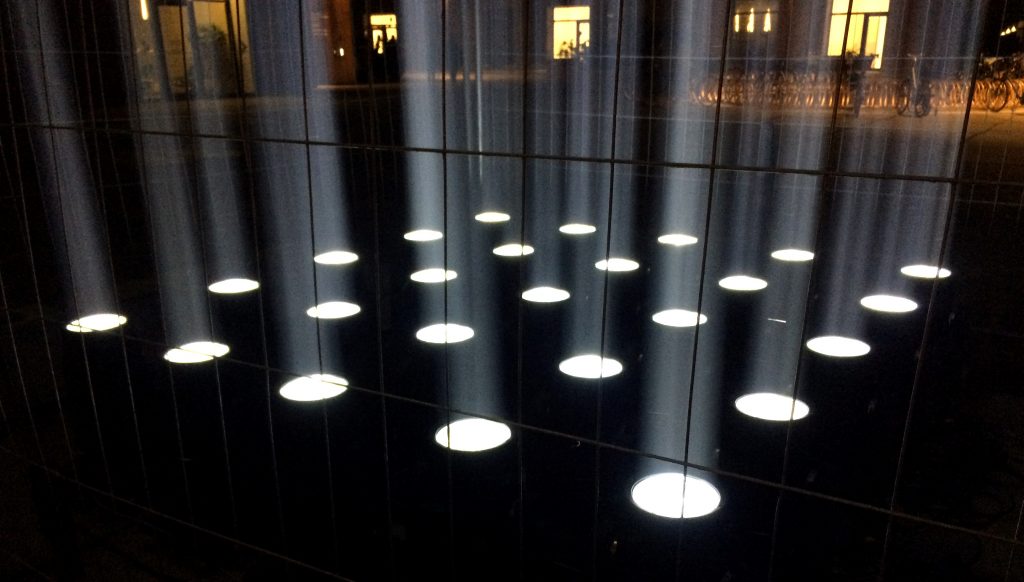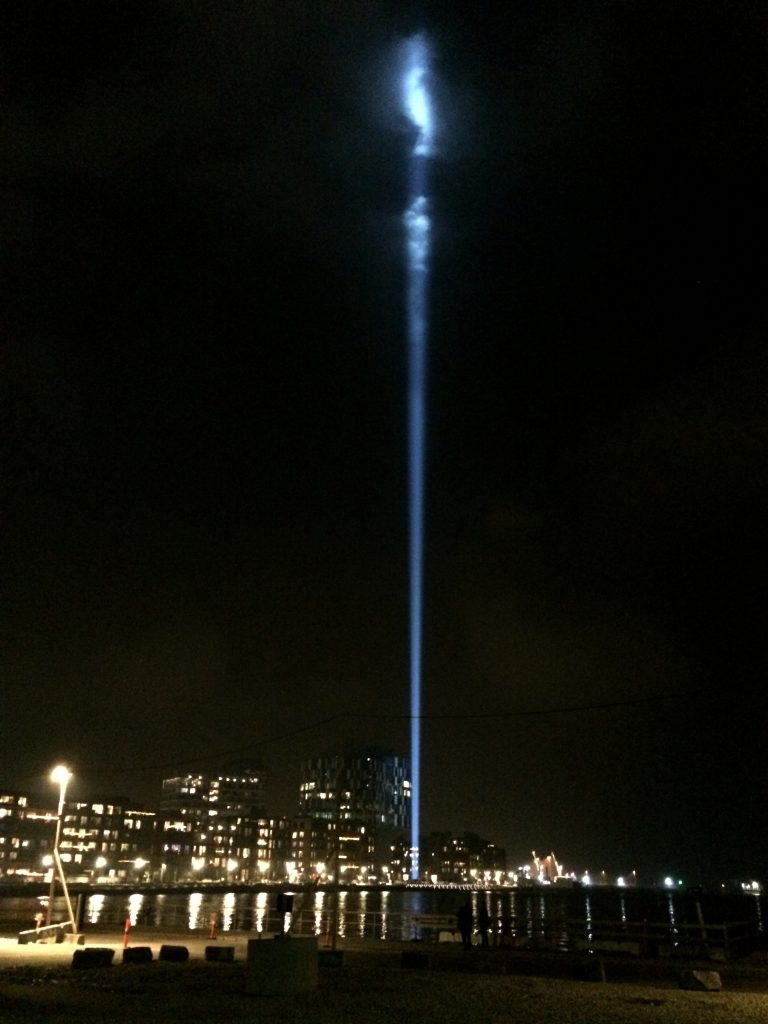 A light sculpture consisting of 25 uniform light beams gathered in square formation, a pillar of light shoots up in the air that will be seen all over Copenhagen; hence the name, the pillar .
The pillar will mark the Nordhavn district for two weeks in connection with the CPH Light Festival in February 2018.
The pillar will have an attractive power and visibility. Just as the fire has attracted and awakened our curiosity for thousands of years, the sculpture will attract the Copenhageners in the winter darkness, from several kilometers away and very close.
Tips and recommendations
Notice the pillar from different angles in the city.