OBS!!! Guided light tours 2020 will be available in January
Guided light tours 2019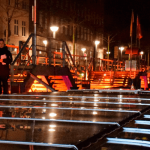 1 – 24 February at 19.00 (+20, 21): Join Stromma Danmark, Canal Tours', live guided canal tours in English and Danish along the light route by the water front and get to learn more about the artists and their artworks. 
Start place: The pier at Ved Stranden 16. The tours sails every day at 19 and in weekends and selected days also at 20 and 21.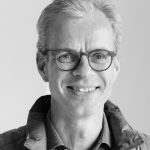 If you wish to discover your city in a new way or plan to make a team event for your company, organization or network, then take one of our guided light walks. Our guides knows the ins and outs of Copenhagen and will guide you through the city and tell about the light works and permanent light design along the canal and harbor front as well as inner city. If a special light event is going on this night, the tours are even individually prepared to ensure you'll get to to experience the highlights. Our guides are Jesper, Clarissa, Anne and Rasmus who all cares a special interest for light art, architecture, lighting design, darkness and urban space.
Copenhagen Bicycles are very proud to be part of Copenhagen Light festival. Experience the marvelous lights in the darkness, the Danish way, on a bicycle. Our guides will show you selected art works and tell the story behind the art. We have been interviewing the artists and heard their thoughts about the art pieces. On the bike tour, you will experience installations along the harbor and in the city centre. We will take a break at Danhostel for a warm coffee or tea.
Start and end of tour at Copenhagen Bicycles, Nyhavn 44.
Starting at 17:30 with a duration of 2 – 2,5 hours.
1 – 24 February at 19.00 beCopenhagen Sightseeing & Bikes offers a special 3 hours light sightseeing tour during the festival. "Join our special CPH Light Festival bike tour in the enchanted, colourful darkness and experience lots of artwork and installations in the most convenient and enjoyable way in nighttime Copenhagen. " The tours are guided by architects Else Søeborg and Asser Munch, and will consist of small groups and a 10-15K route in a comfortable pace with plenty stops.
Start and stop is at the beCopenhagen basecamp, Fortunstræde 1, 1065 Copenhagen.
On this tour, we each ride a cool STRiDA design folding bike. A real urban eye-candy – and a great ride!
Helmets are optional but included in the price as well as a bottle of water to bring on the tour.
Wednesday, Friday, Sunday from 1 – 24 February at 17.30 (Please note that the start time for training is at 17.15). Join Segway Tours Copenhagen on a 1.5 hour ride and experience the light installations. "Get to embrace the lightness and the darkness at the waterside, where you get to cross cutting-edge bicycle bridges, experience postcard views, and discover Copenhagen's stunning city-scape from a far! Tune into stories and ideas of the installations you're seeing from your guide, who speaks to you through an in-built radio mounted in your helmet. Don't worry about the cold either, we of course settle in at a beacon of light half way into the experience, where we pause and enjoy the incredible views that can be experienced from this stunning location.
Start location: Segway Tours Copenhagen, Nikolaj Plads 34.
1.5 hour tours starting at 17.30 until 19.00.
During the tour we will paddle around the canals of Copenhagen, visiting the light installations set up on the water front. You will not only enjoy the view, but will also hear about the idea and the artist behind it! We provide safety lights, clothing to stay warm and drybags to bring your camera along.
Start location: Kayakbar, Børskaj 12, 1221 Copenhagen K
1.5 hour tours starting at 17.30 until 19.00.
Experience an enjoyable evening run in Copenhagen with other runners on this group running tour. We will run by most of the main installations of the CPH Light Festival 2019. See the beautiful lights and learn about the artists visions and reasons for hers or his work of art. It is a brand new and exiting way to see our beautiful city.