Flow
– Tokyo Blue
2 February – 2 March. Every day from sunset until sunrise, except Mondays and Tuesdays
Site: Kulturtårnet Knippelsbro 2, 1400 København K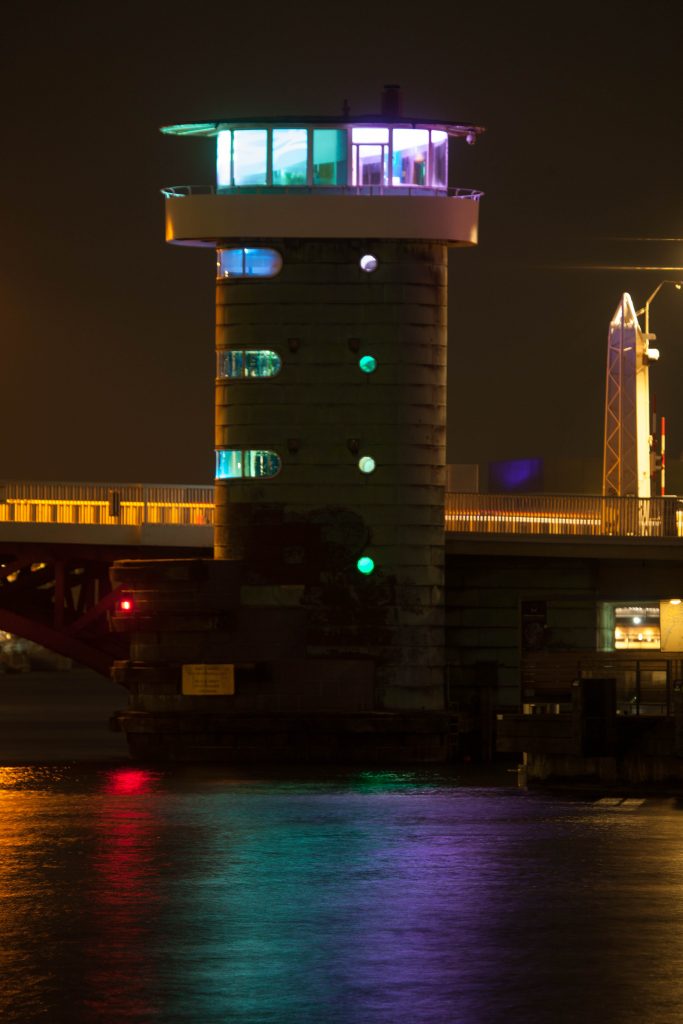 Artistic video projections stages Kulturtårnet (The Culture tower) with abstract, changeable and calm color compositions.
The abstract video projections have references to the spirit of the place and the tension between the water's continuous dynamics and the changing traffic rhythm from the bridge.
In Tokyo Blues staging of the Culture Tower elements such as dynamics, wave structure, changeability and movement are the focal point of the narrative
Tokyo Blue works and experiments with the relationship between color, light and space. The group is fascinated by the variability of the colors and the ability to create surprising effects in the encounter with physical media. The room and room's staging is central to Tokyo Blues's work and they explore the boundaries of perception and the interactions of light and color.
Tips and recommendations
Experience the subtle changing colours glowing from the windows of the tower at a distance and as you cross the bridge.