Solormen
– Rune Brink Hansen
2 February – 2 March
Site: Brønshøj vandtårn, Brønshøjvej 29, 2700 Brønshøj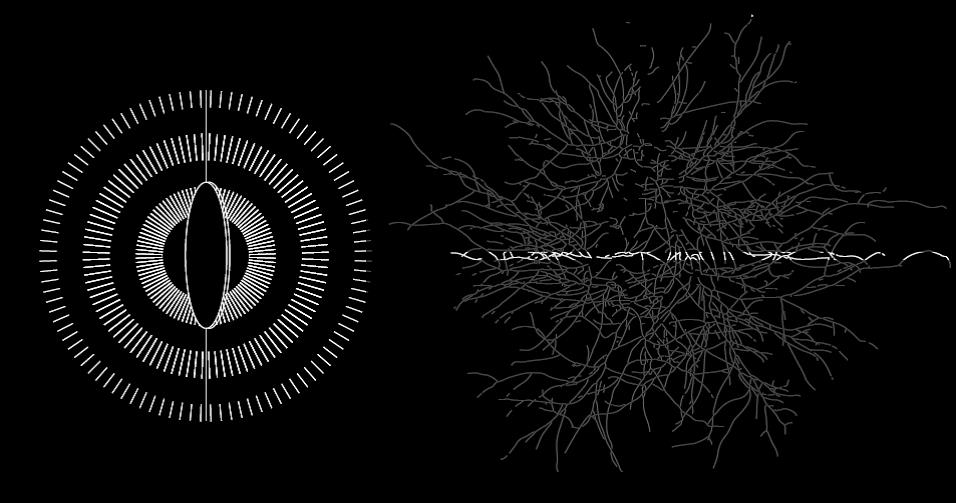 A thin beam of light, highlights the SOLORM after dark, – the movement of the force there causes everything to grow. Crumbling, evasion and approximation are recorded and the trees wake alive with myriads of luminous "worms" there restores tree growth. Specifically, the light installation consists of 3 light mobiles suspended in the trees around the water tower. When the wind is blowing, even just a tiny bit, the mobiles move and throw light on the naked trees branches. By projecting one or more animated thin lines of light on complex organic structures, like bare branches of a tree, a beautiful visual effect occurs.
Tips and recommendations
Experience the interactive installation Højlys at same location.
Contributors
Design
Partner 
Credits 
Graphic by Rune Brink Hansen