Please analyze, volumize, moisturize me
 – Henrik Vibskov
22 February 19.30 – 21.00
Site: Glyptoteket, Dantes Plads 7, 1556 København
OBS: Entrance fee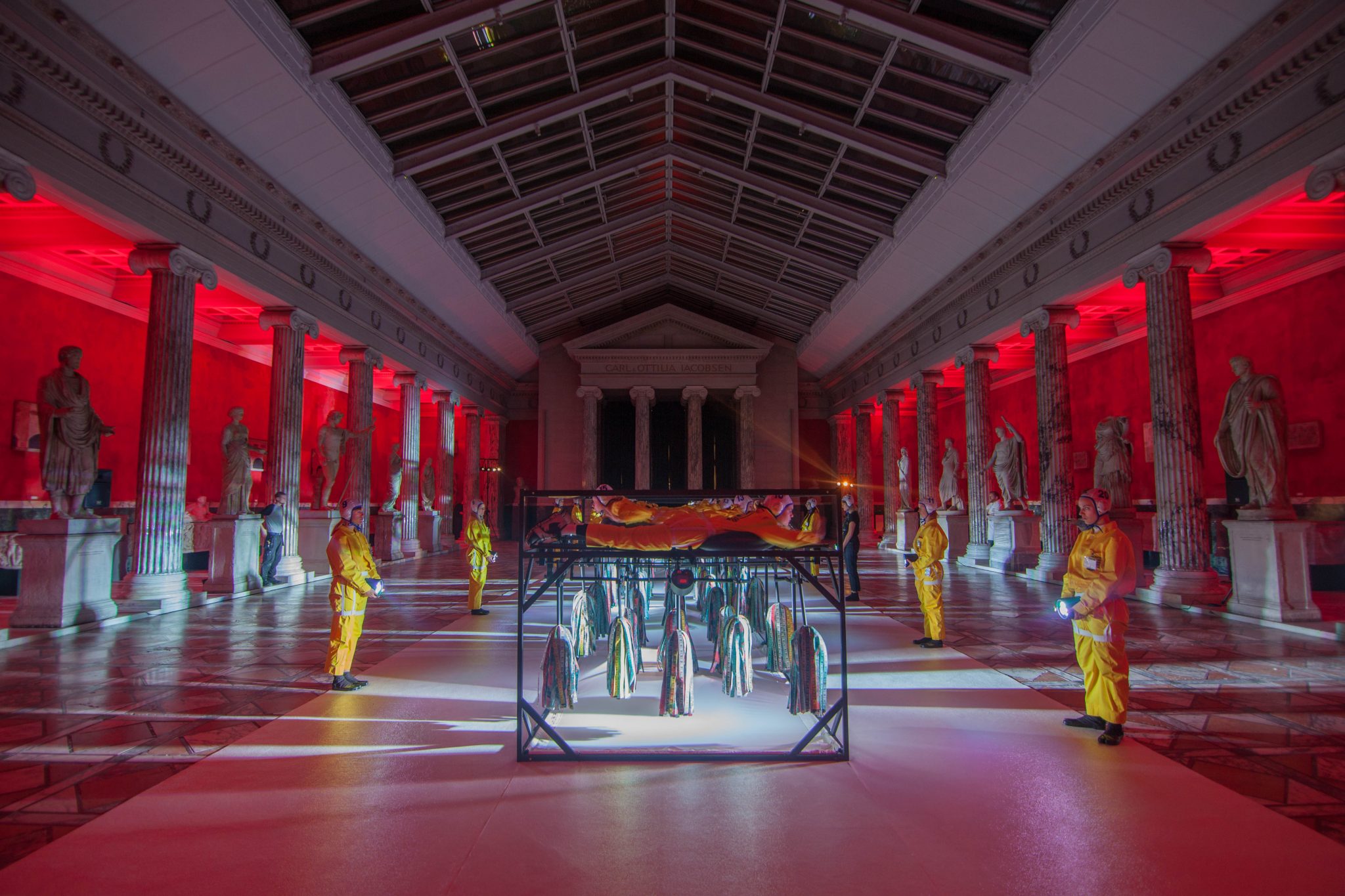 It's what is on the inside that counts, we often say well-meaning. The truth is, however, that we have always weighed and measured the human body. As far back as ancient Greece, when the famous sculptor Polykleitos established the principles for the precise proportions of the ideal human body. Principles which acquired crucial significance for the art of sculpture.
Designer Henrik Vibskov will present his performance 'Please analyze, volumize, moisturize me' in the Glyptotek's Central Hall surrounded by ideal bodies from Antiquity. The performance is being lit by one of Denmark's leading light designers, Jesper Kongshaug, who, by means of light and shadow, defines the body's dimensions.
'Please analyze, volumize, moisturize me' is the title of Henrik Vibskov's performance, which deals with how we measure the body by means of innumerable systems, units of measurement and instruments. In an 18-metre-long installation which will be set up in the Glyptotek's Central Hall he makes the human being a part of a machine which measures the body through movement, sound and light. And nobody appears to escape the machine's strict measuring procedure.
The installation features measuring tapes and human bodies and at the Glyptotek Vibskov's performance is put in perspective surrounded by the ideal bodies of Antiquity.