Night in the oasis
–

Lightscapes

1 February – 4 March from 16.30 – 18.00
Monday – Closed
Site: Glyptoteket,  Dantes Plads 7, 1556 København

OBS: Entrance fee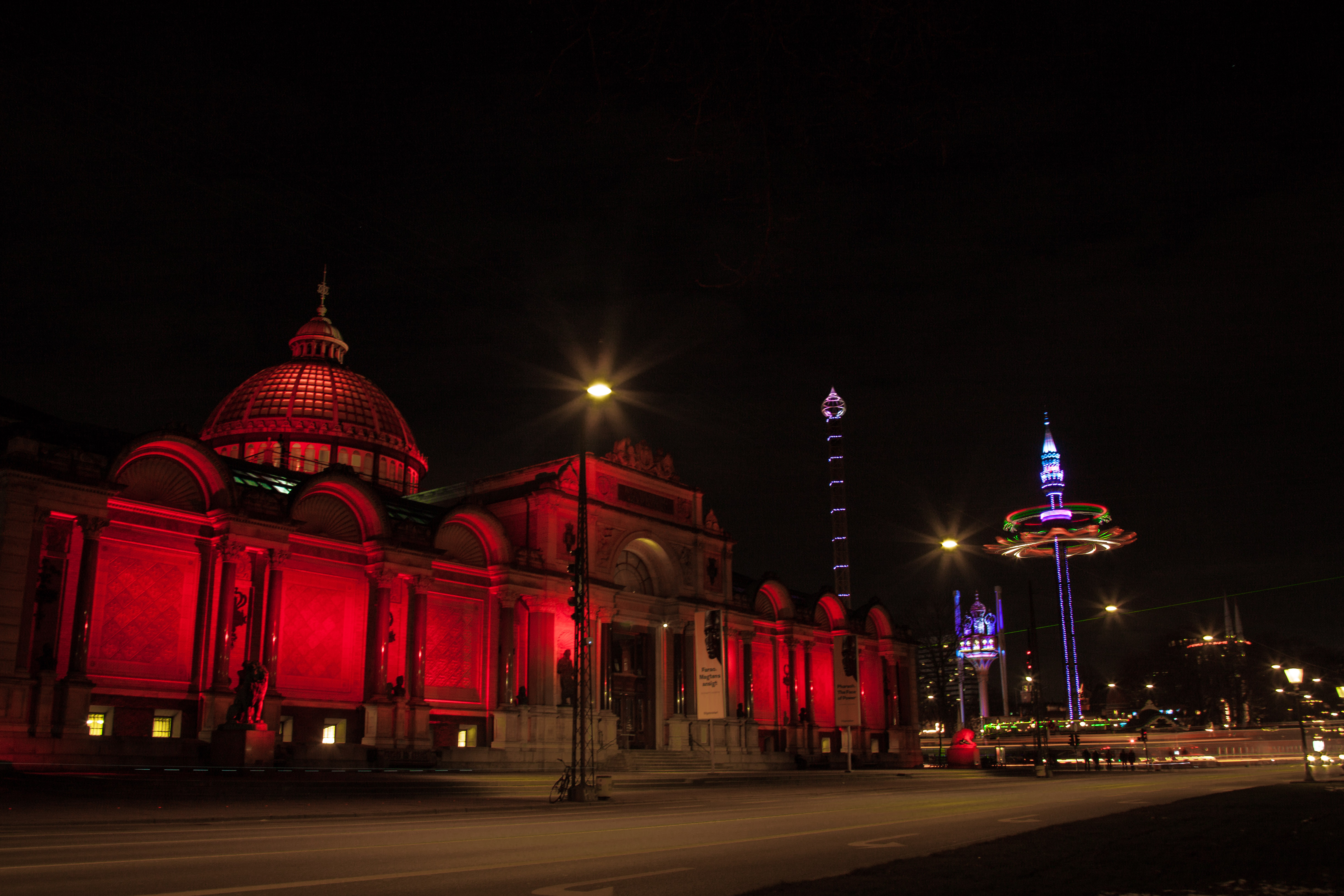 As an element in Copenhagen Light Festival Glyptoteket has swathed the façade of the museum in red light and has transformed its very own oasis – the Winter Garden – into a sanctuary in the big city desert. Here the visitor is free to settle down and experience the red evening sun, the starlit sky and the cool dawn.
We are in the Egyptian desert. The sun burns and the journey on donkey back has lasted days with nothing in sight but the endless sand dunes. Suddenly the eye picks up green on the horizon, and a merciful oasis comes into view.
In the oasis water trickles from life-giving springs, and the palm trees offer shade from the sun's rays and dates to the hungry traveller. In the evening the sun changes, casting its red light over the oasis while the steam rises from the hot springs.
While the fire crackles, the Sky Goddess Nut swallows the red sun, letting it wander through her body in the course of the night. Now the sky is black and starlit, and all life depends on the Sky Goddess, for she is the only one with the power and the strength to bring the sun to a new birth and ensure that life continues the following day.
Tips and recommendations
Visit the beautiful oasis of the glyptotek and exciting exhibitions.