Nereiderne (Nereids)
– Oskar Koliander
2 February – 2 March
Jorcks Passage, 1159 København K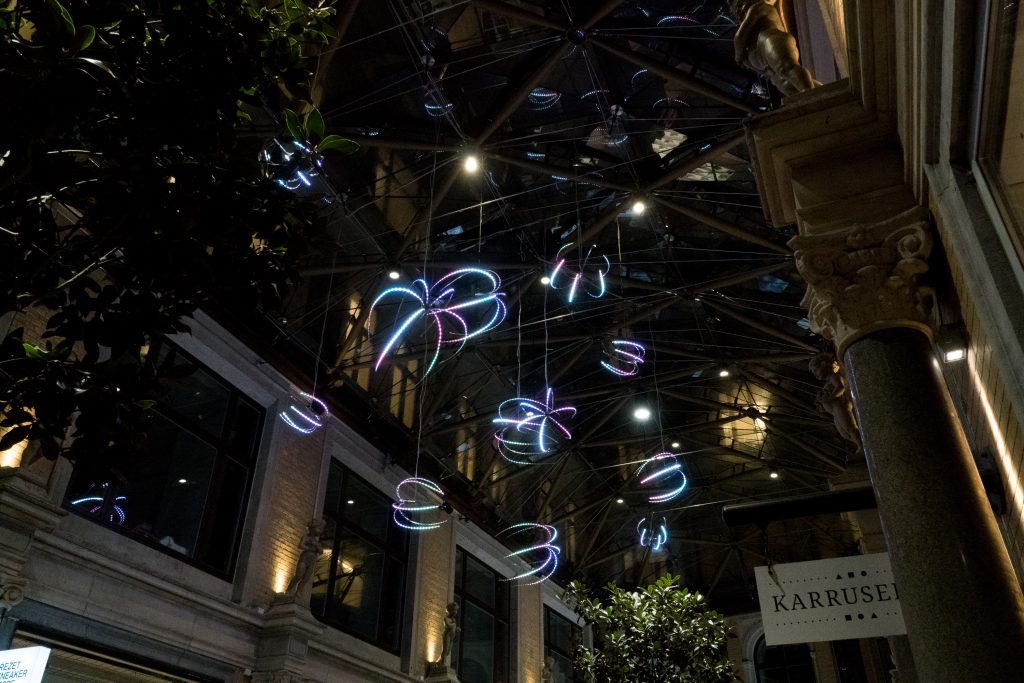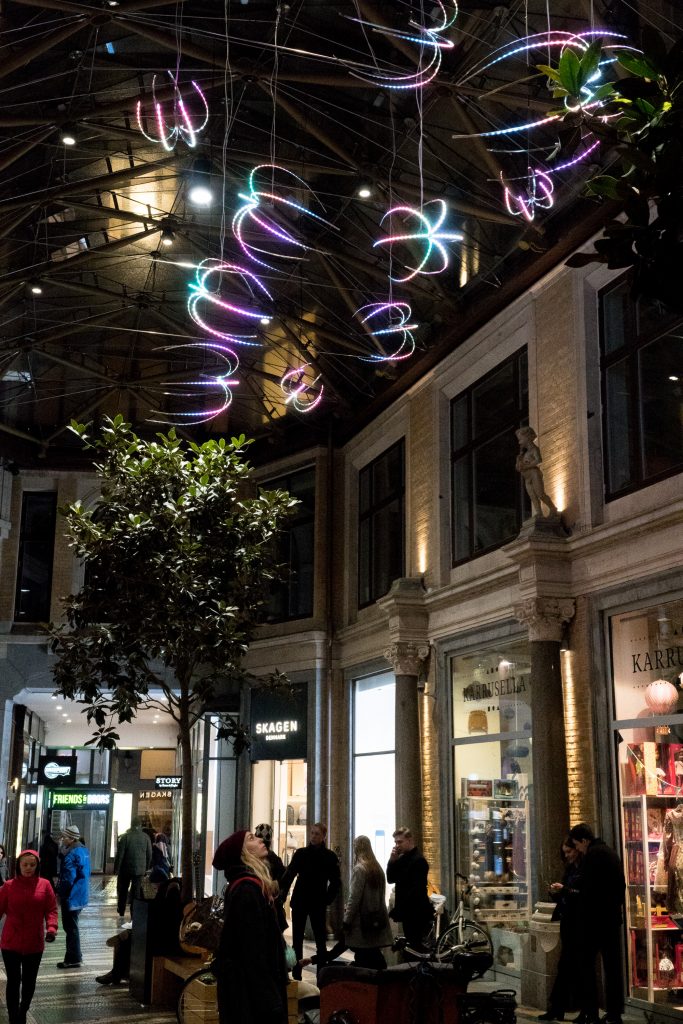 DIAS exhibits digital art in Jorcks passage.
Oskar Koliander's interactive work 'The Nereides' will adorn the room in Jorcks passage during the light festival. Come by and see how your presence effects the piece and how sound can become a visual experience. Look forward to dive into art for a while and experience a small room for thought, in the midst of your everyday activities.
Tips and recommendations
Come by at dusk, and interact with the piece!