Nedbrud (Breakdown)
– Kulturforeningen MMK
21, 22, 23 February 18.00 – 23.00 (sound is off from 21.00)
Site: Islands Brygge 7, 2300 København S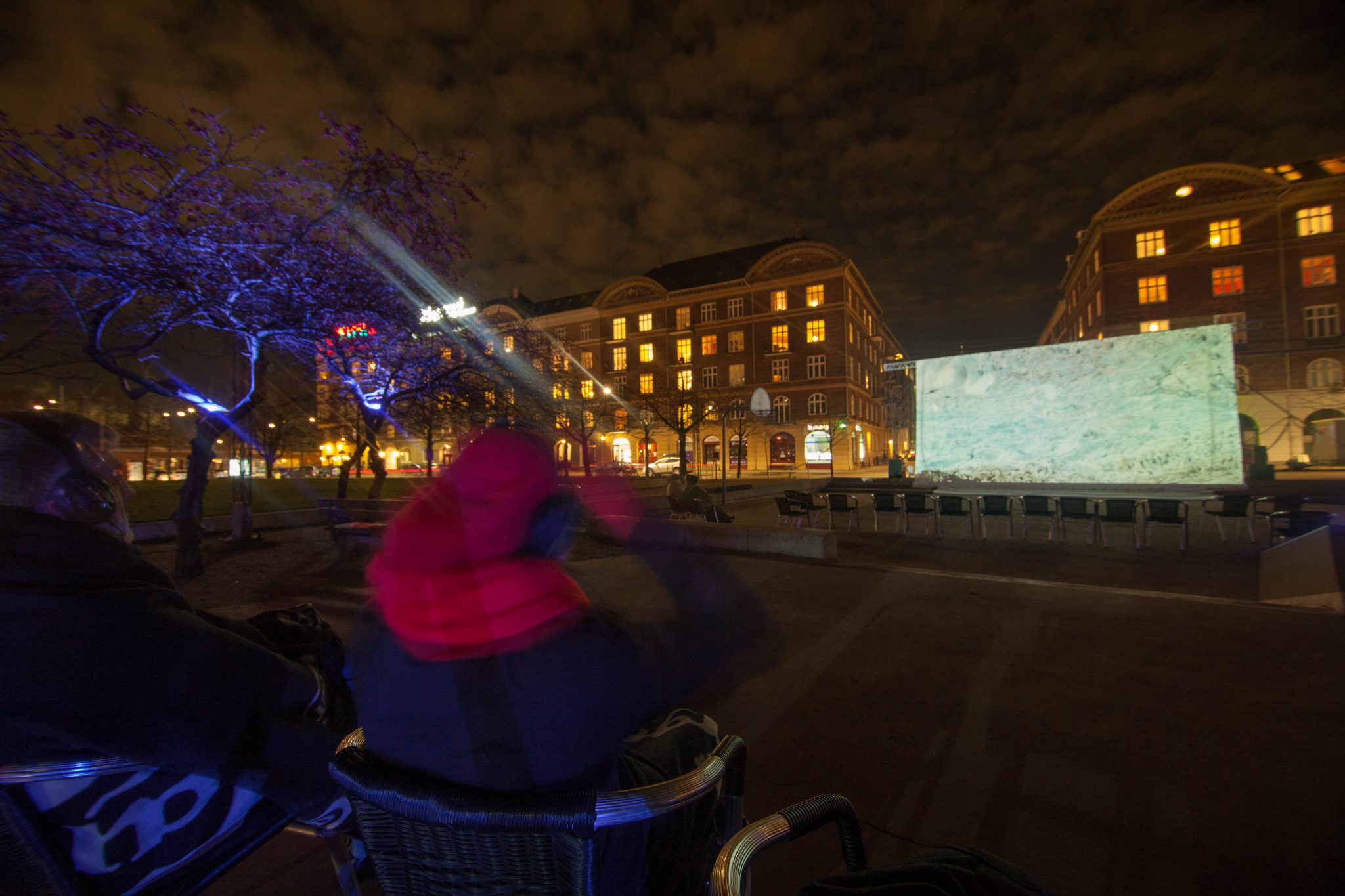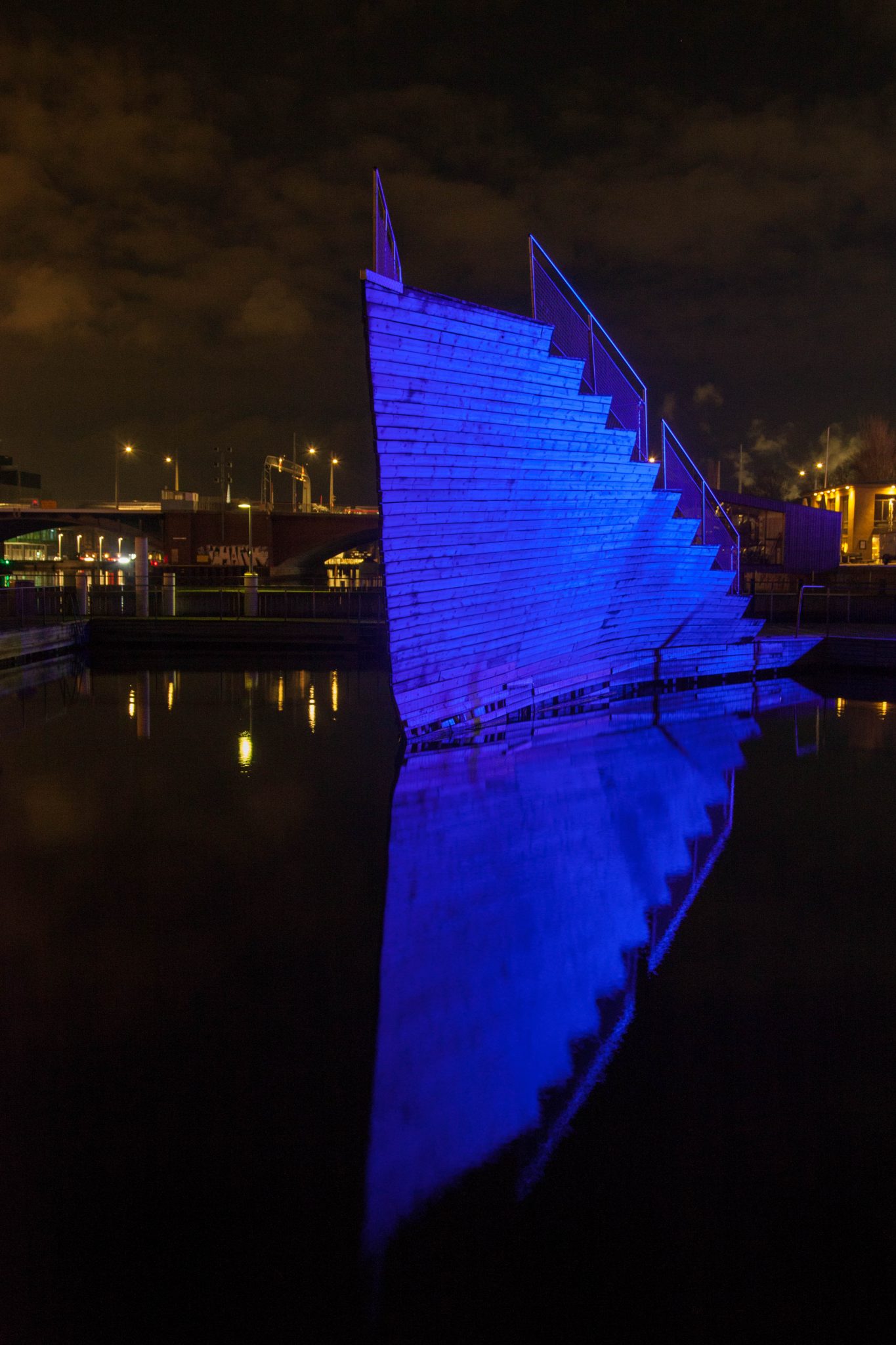 The water in Copenhagen harbor will rise 80-100 cm. within the next 60-80 years.
Homo sapiens is the most widespread species of mammals in the world and the only surviving species of
the genus Homo. The human being is characterized by the great brain and two-legged
walk that make us unique among the primates. Our great brain has enabled us to
predict the consequences of our actions, plan our actions and manipulate
our surroundings to a greater extent than any other species.
While setting up technical equipment around Ilulissat in Greenland, a team of American researchers suddenly experience the giant pieces of the glacier loosen and rotate.
An unprecedented phenomenon unfolds just before the eyes of the research team, who fortunately filmed it.
MMK has been assigned a copy of the recordings and processed both images and sound to a work that is beautiful, magnificent and scary at one and the same time.
A large 8.5 x 6 meter canvas isout at Havneparken at Islands Brygge, where the processed recordings from the highly active and violent Ilulissat are projected in a 60-minute loop.
Tips and recommendations
Experience the iceberg's enormous forces, audibly and visually.