Light Therapy Bar
– Frost
5 – 25 February
Mon-friday 8.00-20.00. Sat/Sunday: 11.00-17.00
Klub, Linnésgade 25, 1361 K
Free entrance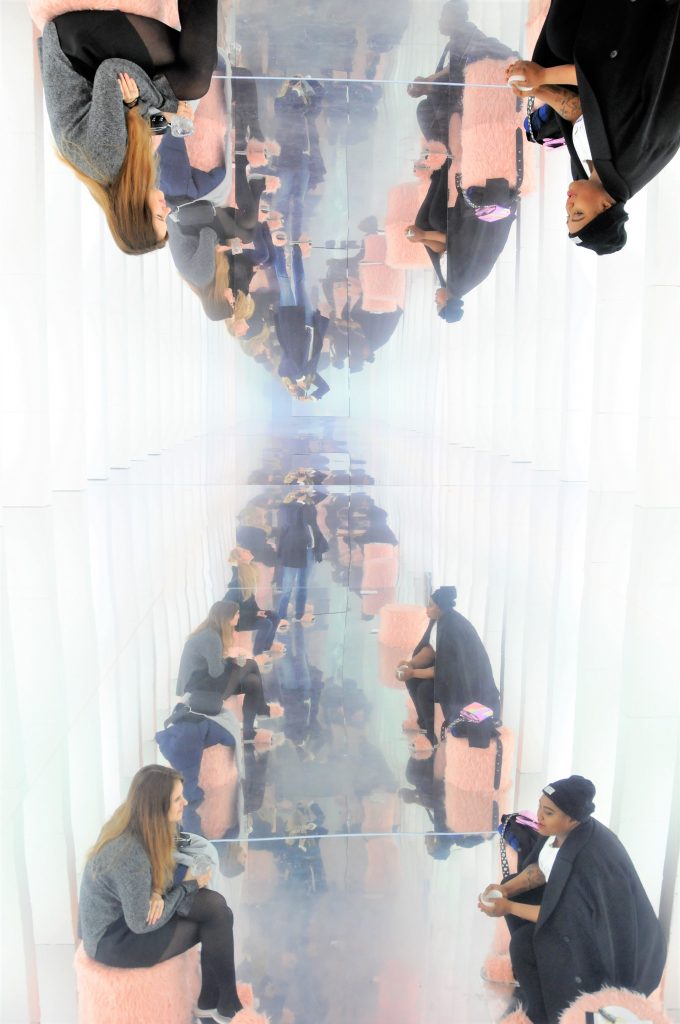 Light Therapy Bar is a laboratory for light and space, where the human body interacts with the built surroundings which are made with a careful attention to materials, lighting, acoustics and human interaction. The Light Therapy Bar´s main conceptual themes are illusion, reflection, repetition and contrast in materials. The Studio has  worked with a tight architectural grid contrasting the applied lively, furry fabrics. In the Bar you can relax while receiving light therapy; a combination that will boost your energy levels and wellbeing. During the day the ambience in the bar will be supported by special soundtracks by Martin Kohlstedt (DE), Kasper Bjørke (DK) and Christian D'Or (DK).
The installation is created for Frost Festival by Studio David Thulstrup – an architecture, interior and design practice based in Copenhagen. It is curated in collaboration with Prxjects by Mercedes-Benz and in collaboration with the social work community at Klub.
Tips and recommendations
Boost your energy level and wellbeing with light therapy.