Honouring a master of light
– Jakob Kvist
2 February – 2 March
Site: Gammel Strand 28, 1202 København K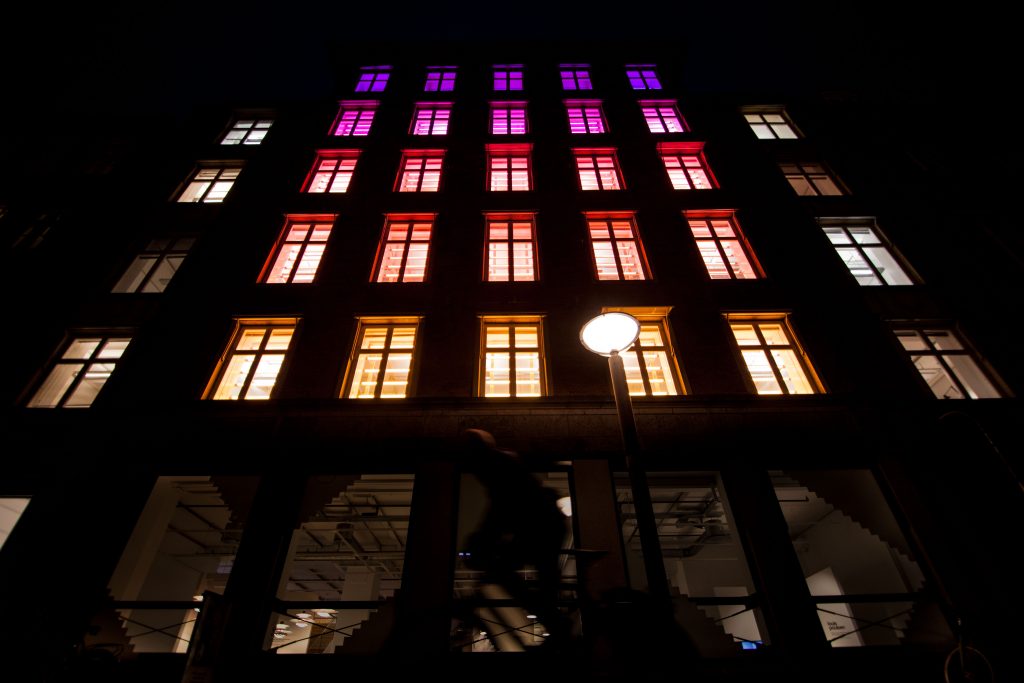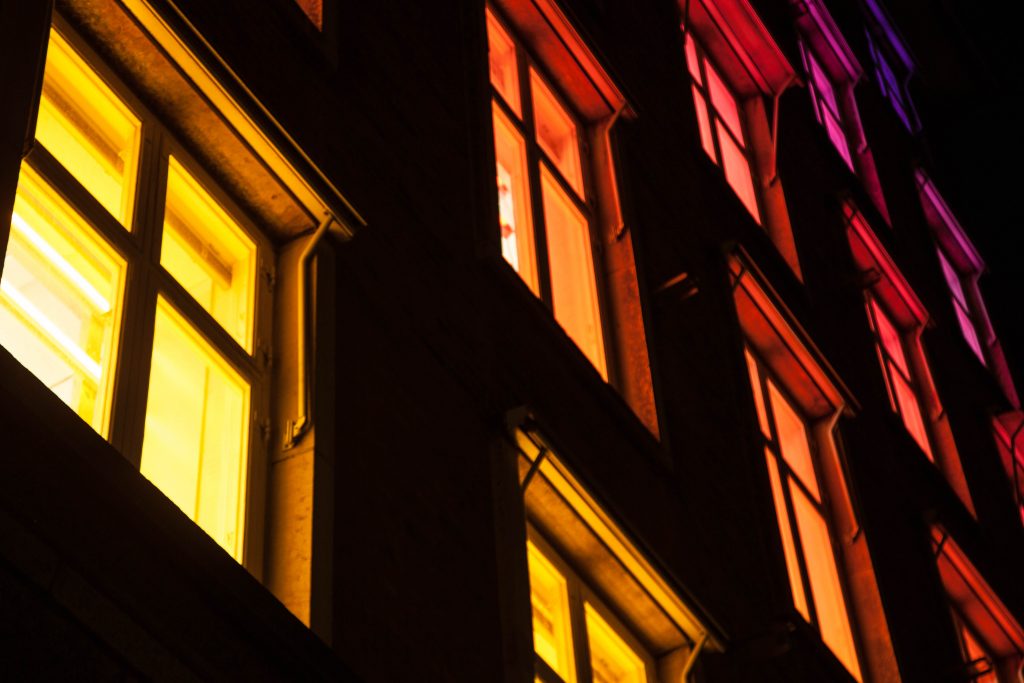 To celebrate the beauty and impact of light, Louis Poulsen is lending its showroom façade to lighting artist Jakob Kvist, known for his focus on coloured light and his work illuminating and transforming existing buildings and creating large-scale, site-specific installations.
Kvist's installation of a gradient scale of horizontal, fluorescent LED tubes on the Louis Poulsen building windows pays tribute to Poul Henningsen's legacy of shaping light and working with its various colours and effects to create the ideal ambience. Henningsen's iconic lighting designs from the 1920s through the 1960s have not only defined how Louis Poulsen works with light, but have significantly impacted the way people living in Scandinavia view and incorporate light into their spaces and lives.
Rather than illuminating the façade from the exterior, Kvist will install the lighting elements indoors so the light shines from the inside out, reflecting Louis Poulsen's expertise in interior lighting that enhances both the indoor and outdoor environments. "With this installation, I wanted to create a visual experience that honours Henningsen's genius, his dedication to the study of light, and his unmatched understanding of its properties and effects. Like the Louis Poulsen collection, the concept strives to take the entire space into account, and aims for a balance of simplicity and visual impact that has a positive effect on the senses." Says Jakob Kvist.
Tips and recommendations
Experience the building's changed expression.
Contributors
Artist
Partner
Main sponsor of Cph Light Festival:
Credits
Photo by Mathias Peter Christian v/ Kongshaug Productions