Fyr – et fikspunkt i mørket (Beacon of light)
– DGI Byen
13 February – 2 March
Site: DGI- byens main entrance, Tietgensgade 65. 1704, København V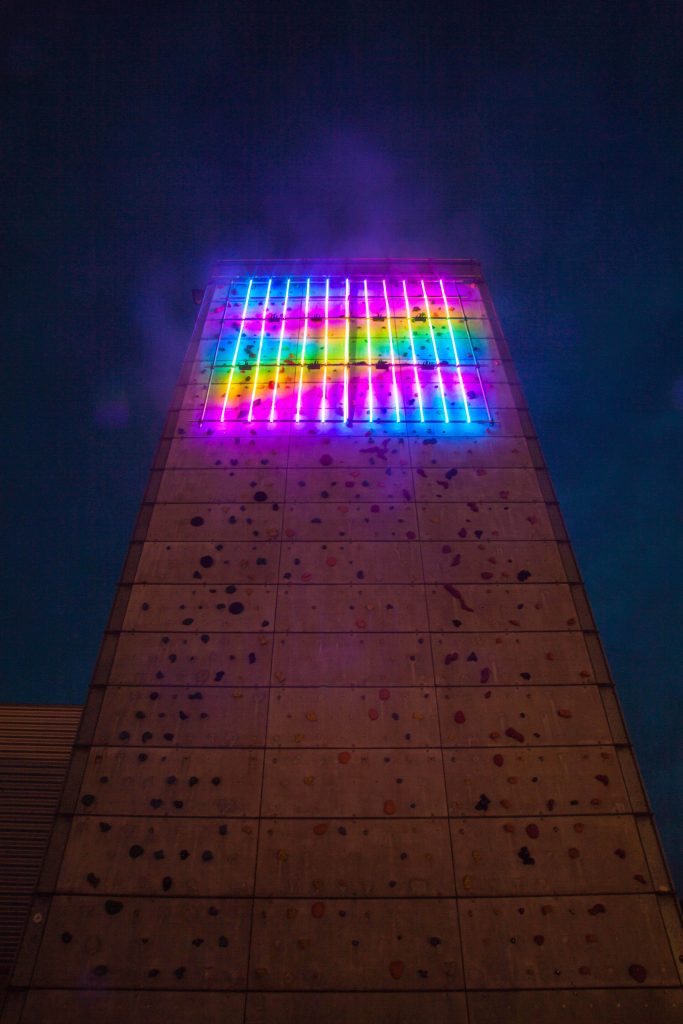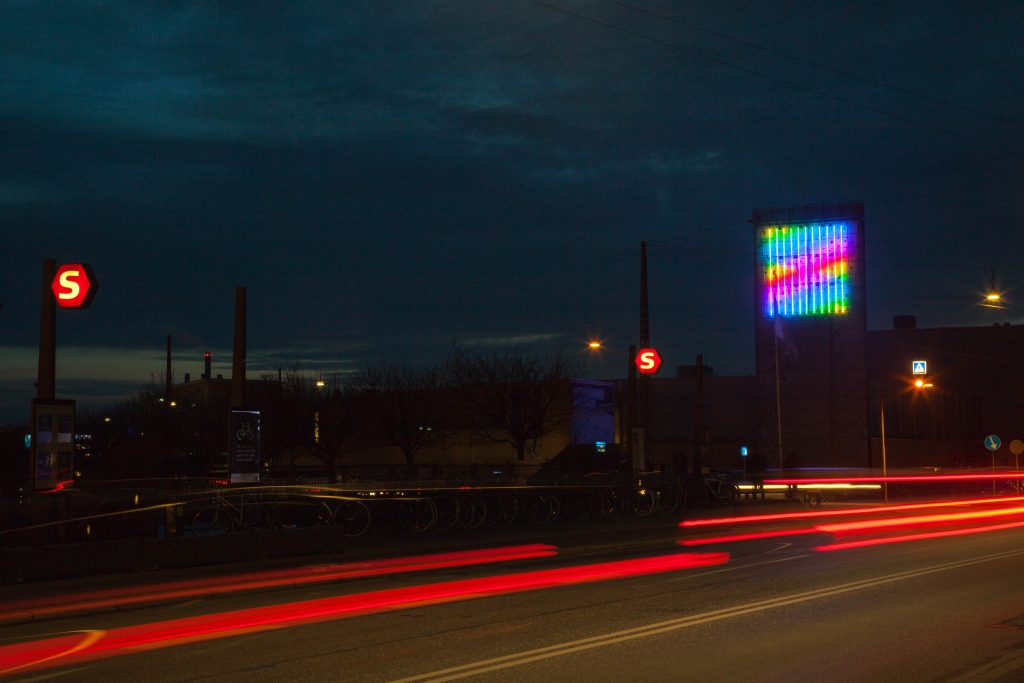 18 meters up in the air, 'Fyr' rises over trains, rooftops and traffic. The installation creates a different experience of the urban space by drawing attention away from the city's pulse. As a beacon, the installation thus creates a new landmark for the passers-by people, in one of Copenhagen's busiest hubs.
The work shows a dynamic light in colors that change patterns 14 different times in the 5 hours a day when the light is on. For the daily commute this can give a new experience every day in passing.
Tips and recommendations
On February 16, the installation will light red in the occasion of the Chinese New Year and again on 2nd of March in the occasion of the EU's Chinese Tourism Cooperation Year 2018.