Coloured smoke under bridges
– Hans E Madsen
2 February – 2 March to 19.00 (and 20.00)
Site: Publicly Bridge, Holmen bridge Højbro, 1213 – DK-1217 Copenhagen K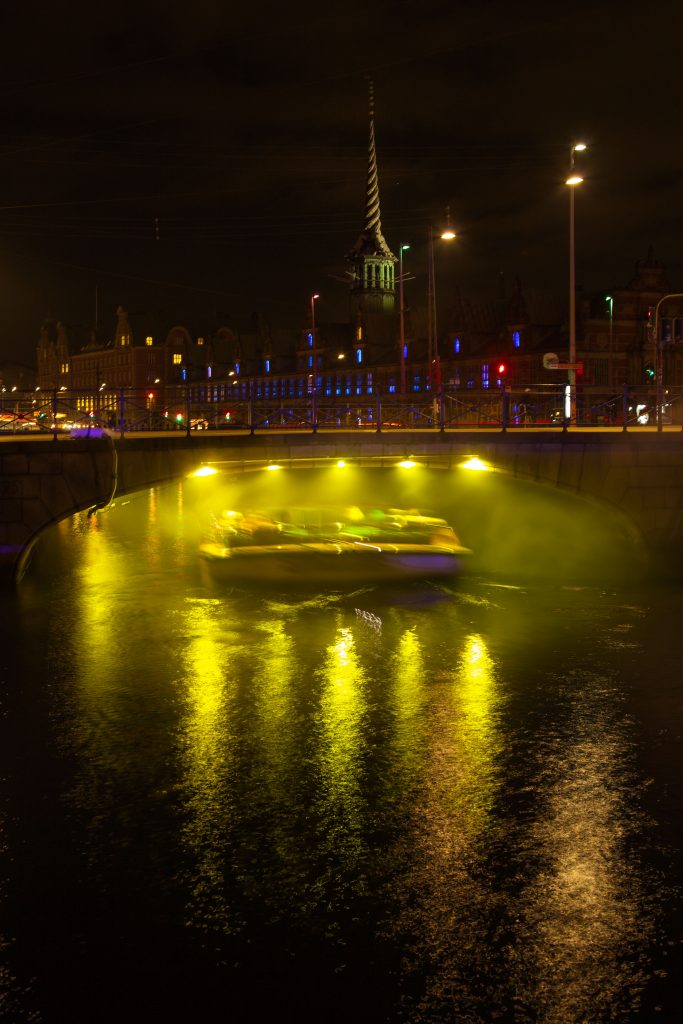 The artwork 'Coloured smoke under bridges' is based on the vaults, the air and the water under several of the bridges at Slotsholmen. With the use of smoke and colored light, the artist creates new urban spaces with space for imagination and curiosity.
Hans E Madsen works widely with interventions in the city's architecture and often in temporary urban spaces where he creates artistic experiences.
This work is aimed at those who take the canal through the castle hall channel as well as those walking along the canal.
The work has full effect on nights with little or no wind.
Tips and recommendations
The smoke pulsates every 2. minute, so take a deep breath and wait for the full effect.
Contributors
Artist
Partner
Credits
Photo by Hans E Madsen and Mathias Peter Christian v/ Kongshaug Production