Eternal Sundown
-Mads Vegas
2 February – 2 March
Site: Kalvebod Brygge 5, 1560 København V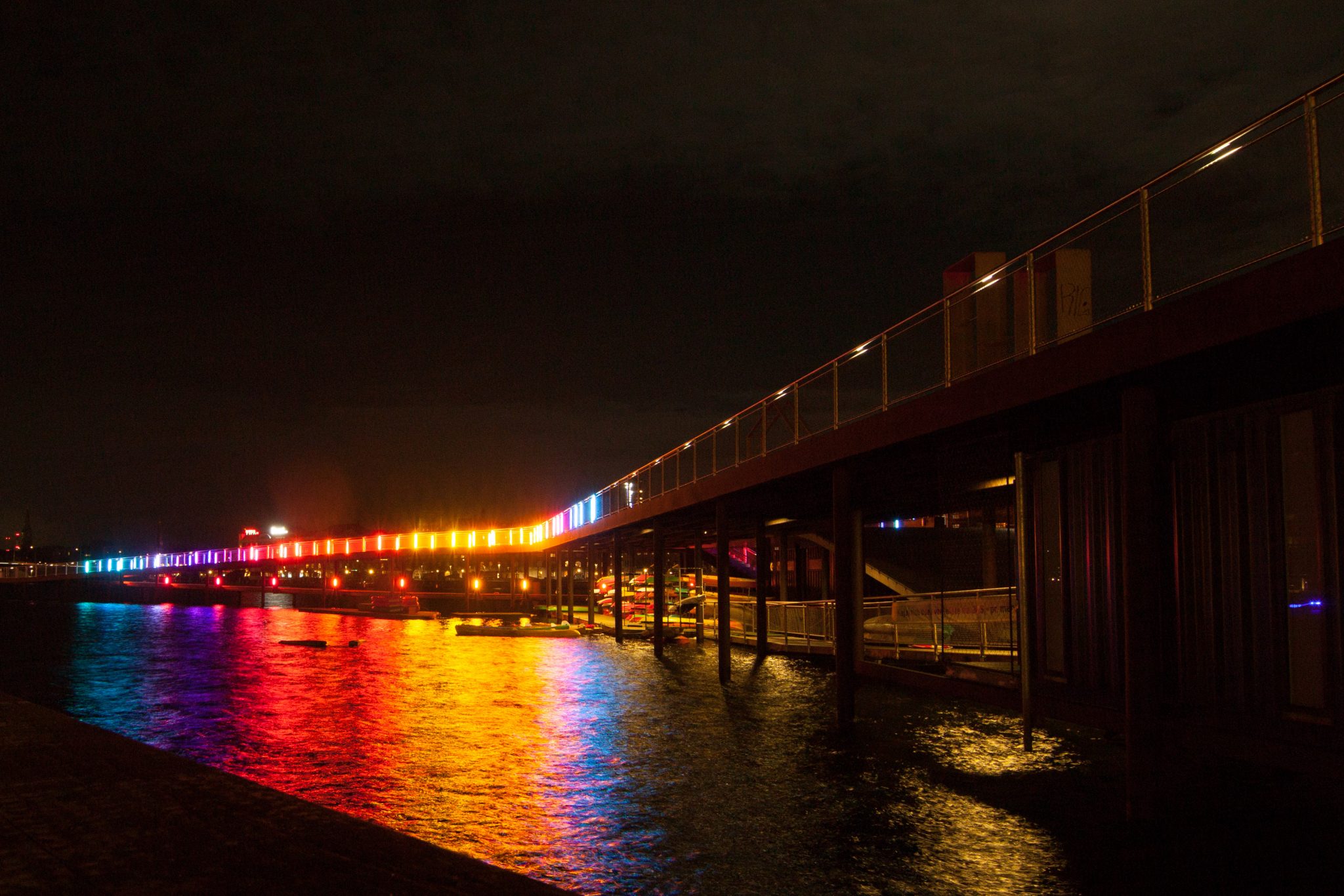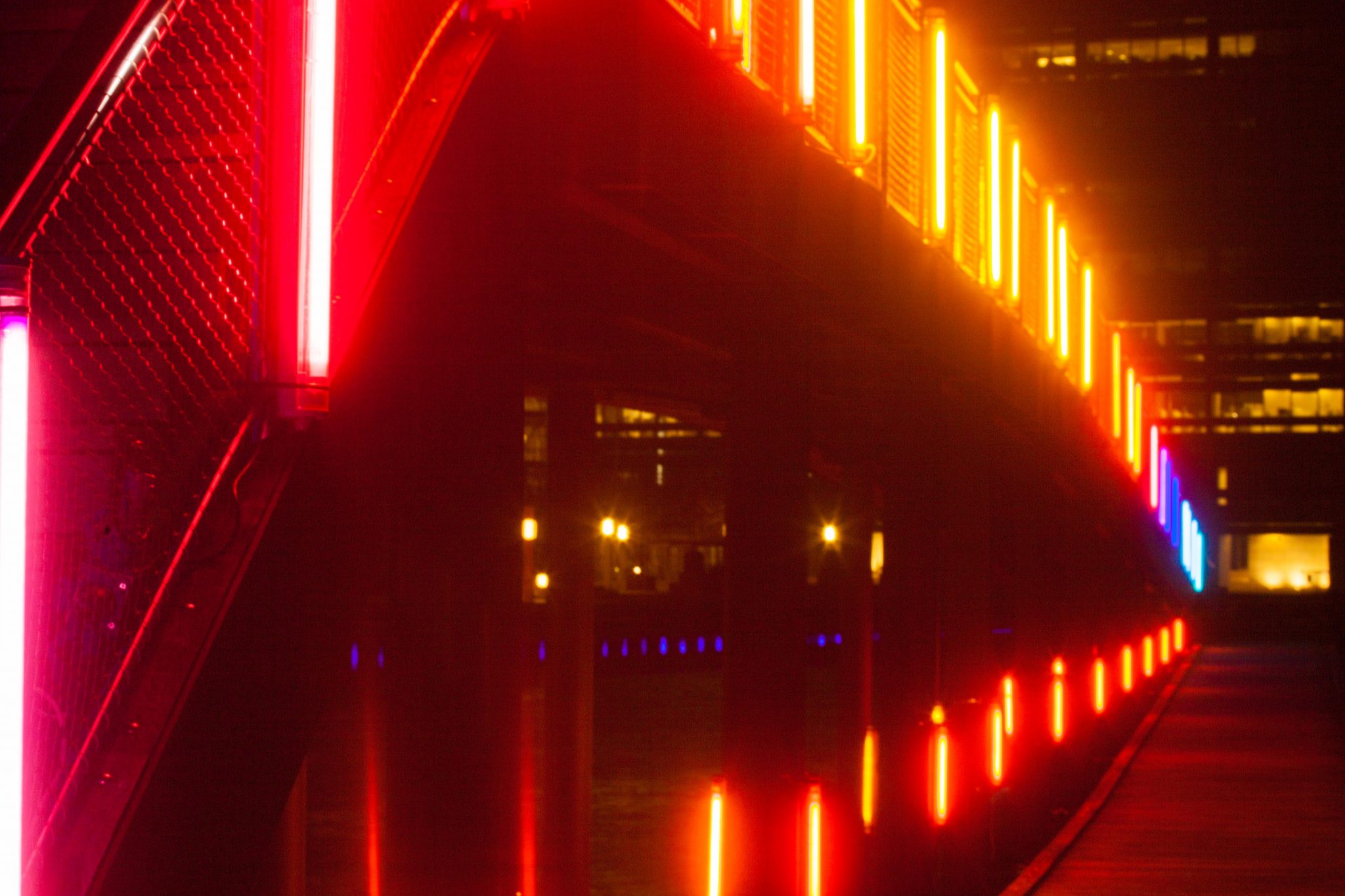 This artwork will from sunset to dawn, maintain an abstract sunset color spectrum and remind us that the much-needed sunlight soon returns.
The work, consisting of 142 colored fluorescent lamps and a laser, creates an urban and natural expression at the same time.
"Eternal sundown" is performed by light designer Mads Vegas, who has been working with light for the last 20 years. Mainly for theater, but also designs for music, social events, restaurants, and light installations in public spaces.
As a light artist, Mads Vegas has during the last 10 years, made the large winter light installation in Ørestad Nord.
Tips and recommendations
Experience 'Eternal Sundown' from different angles at sea, from the other side of the harbour or from The Wave at Kalvebod Brygge.