Dancing with the Unknown
– Haroon Mirza
15 February – 13 May
Monday – Closed
Thus – Friday 12.00 – 18.00
Sat – Sunday 11.00 – 17.00
Site: Nikolaj Kunsthal, Nikolaj Plads 10, 1067 København K
OBS: Indoor exhibition with entrance fee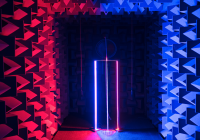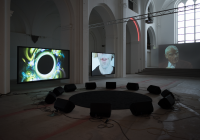 The British contemporary artist Haroon Mirza works in the field of light, sound, video and electricity to create installations that affects the audience and the space that surrounds us.
This is the first time the internationally renowned artist exhibits in Denmark.
Tips and recommendations
Visit the charming art gallery in inner Copenhagen located in the former church.