Come Closer
– Storm20 and AAU CPH Lighting Design
1 February – 2 March
Site: Storm20, Stormgade 20, 1555 København K
Opening 1 February from 16 – 19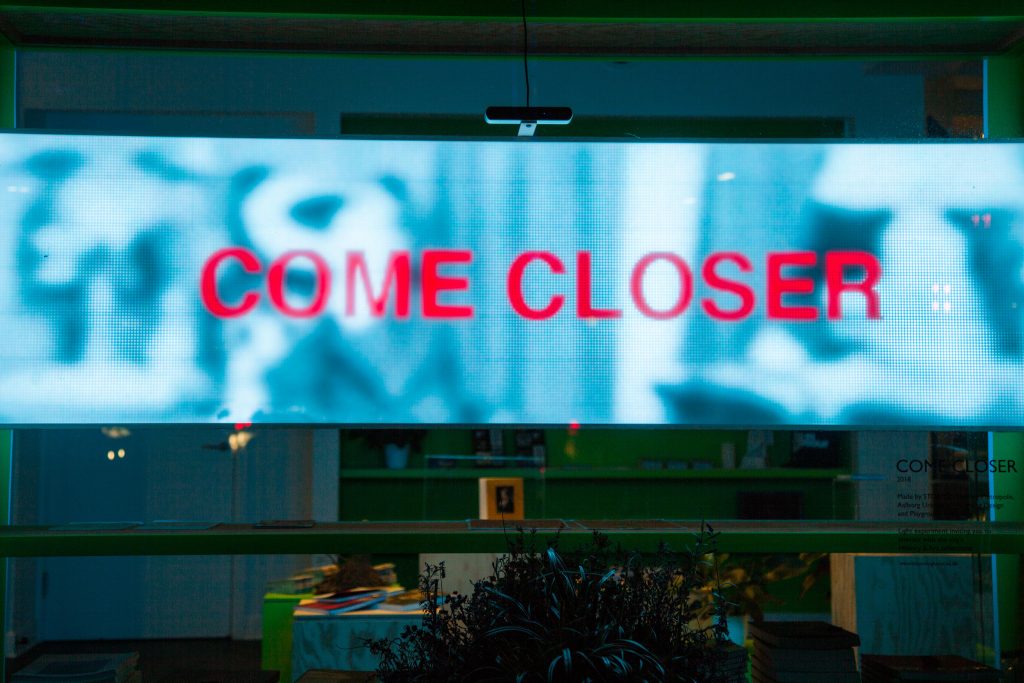 In cooperation with Lighting Metropolis, Aalborg University and Playground Marketing, STORM20 has created the COME CLOSER light installation, which will open on February 1, 2018 for the occasion of the CPH Light Festival.
The installation invites the audience to interact with History & Art collections. The collections contain the history of the city's artistic performances, living life, buildings, places and streets. As you approach the light of the installation on the street level, stories about these are revealed. Do you step inside, you will experience the movements of the interplayer and the shadow of light.
Tips and recommendations
There will also be open in the light workshop where everyone can create their own lamps and mini-light installations with electric wires and hear the story of Kyndelmissen.
More information
Read more about
Contributors
Design
AAU_CPH Lighting Design
Storm20
Partners
Copenhagen Municipality, History & Art
Lighting Metropolis
Aalborg Universitet
Playground Marketing
Credits
Photo by Mathias Peter Christian v/ Kongshaug Productions