Aalborg University
X
Copenhagen Light Festival
Students at the Master's programme in Lighting Design at Aalborg University have collaborated with Copenhagen Light Festival on creating three light installations in the windows of Tivoli Food Hall and Cakenhagen, all of which can be experienced from the street.
www.aau.dk
Instagram: lightingdesign_aau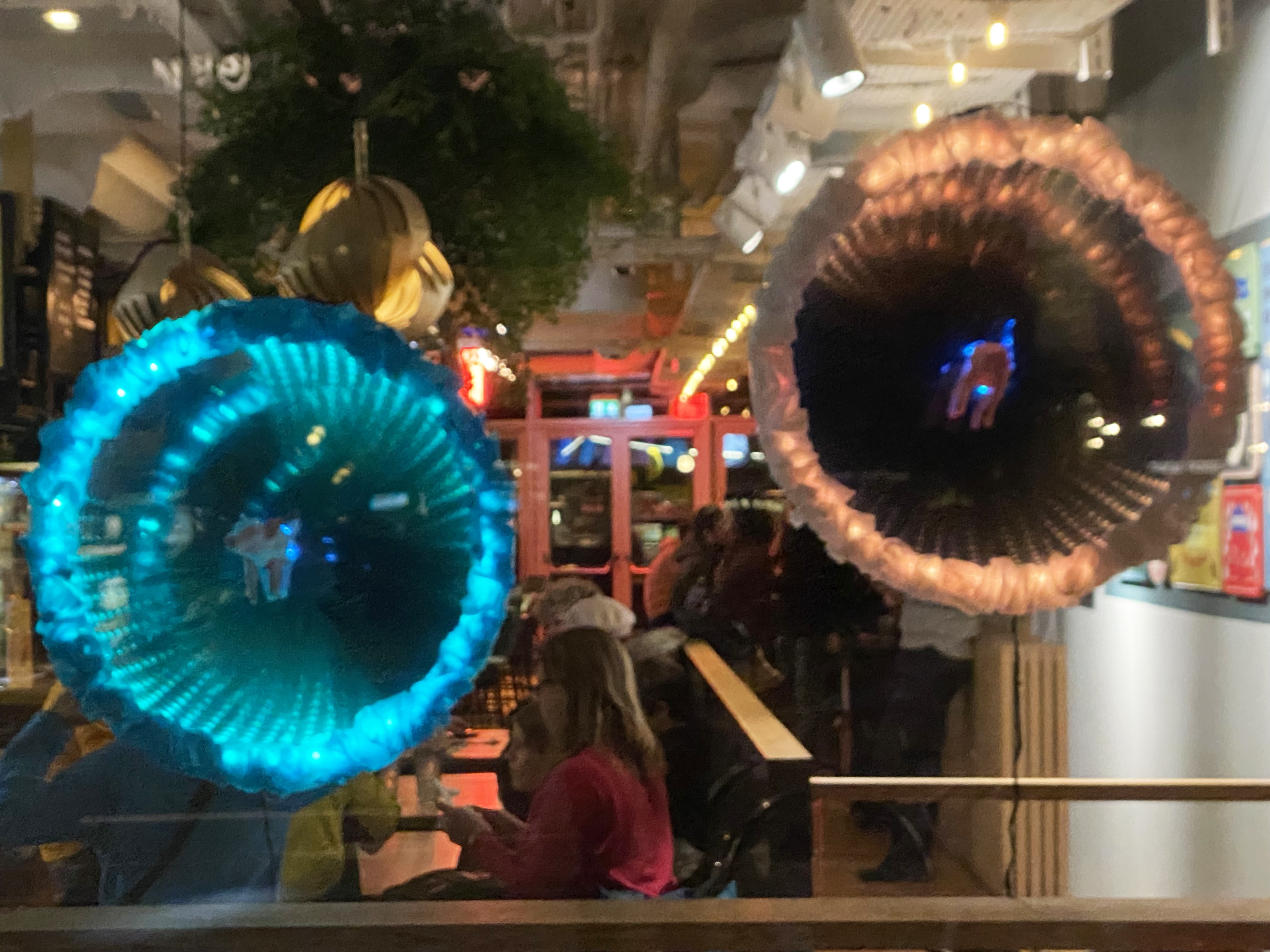 EVENT HORIZON
WHO: Julieta Cignacco, Matei Bănciulescu, Miranda Ivarsson

WHERE: Tivoli Food Hall
An 'event horizon' is an astrophysical term referring to a boundary in space, beyond which no event can affect an external observer. Black holes are examples of this phenomenon. In this installation, the window is such a boundary. You see two portals – an entrance and an exit – placed upon an endless road where time and space are boundless.
Links
Instagram: lightingdesign_aau
Thanks to
Tivoli Food Hall
ROUTES OR ROOTS?
WHO: Doğa Gürler, Maryam Mazaheri, Chrysa Langidou
WHERE: Tivoli Food Hall
Most people are on their way somewhere every single day – perhaps to school or work. This is a common factor for most people in the world. We are all on our way. Routes or Roots? finds its inspiration in the idea that a cross-cultural connection exists between 'routes' and 'roots'.
Links
Instagram: lightingdesign_aau
Thanks to
Tivoli Food Hall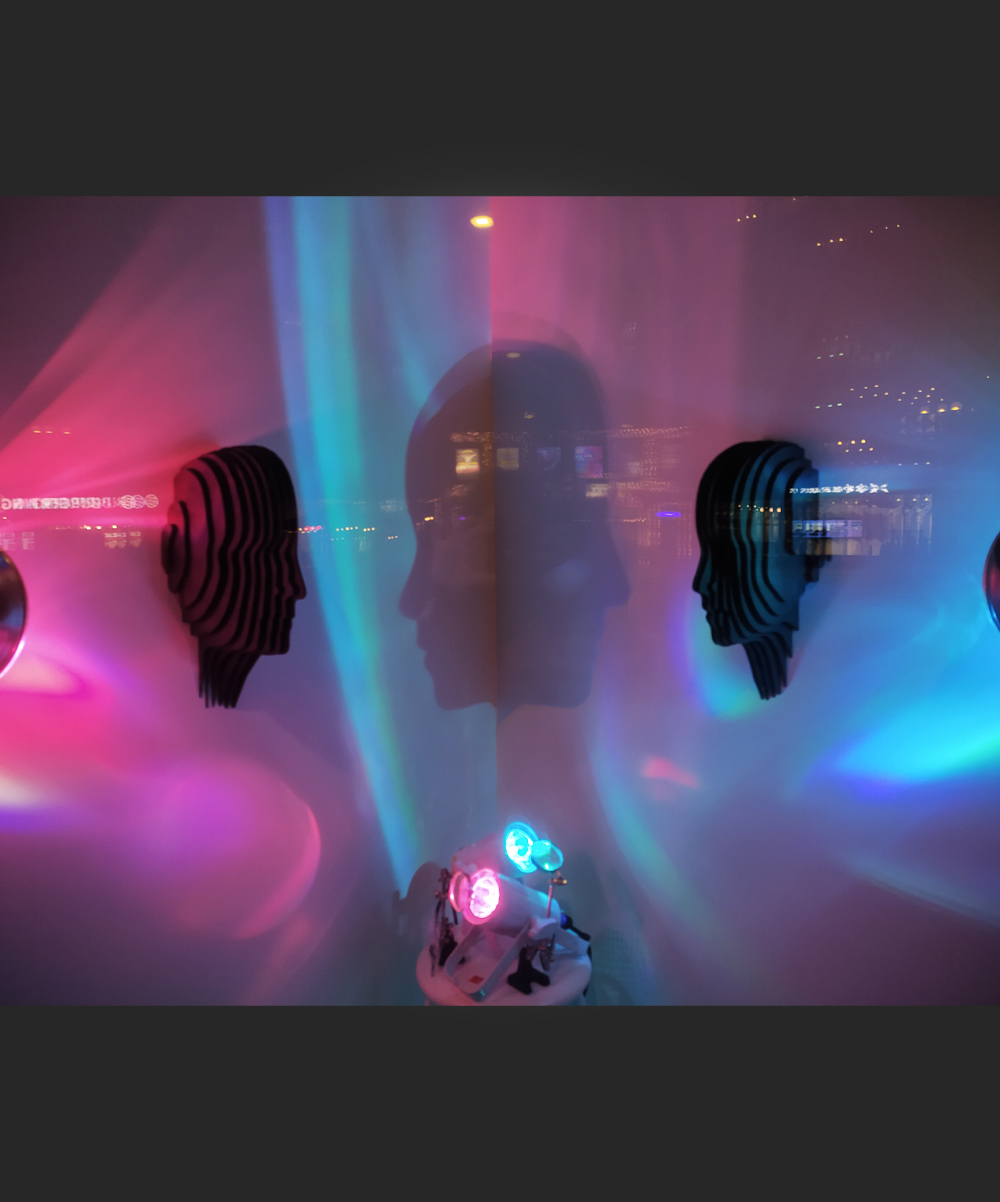 GENDER EQUALITY
WHO: Junghyun Eom, Rezvan Shahrabifarahani
WHERE: Cakenhagen, 
Vesterbrogade 3
There is no country in the world in which women can be expected to possess the same rights as men. The installation can be interpreted as an invitation to create equality between the sexes and bestow power and strength to all women and girls.

Links
Instagram: lightingdesign_aau
Thanks to
Cakenhagen