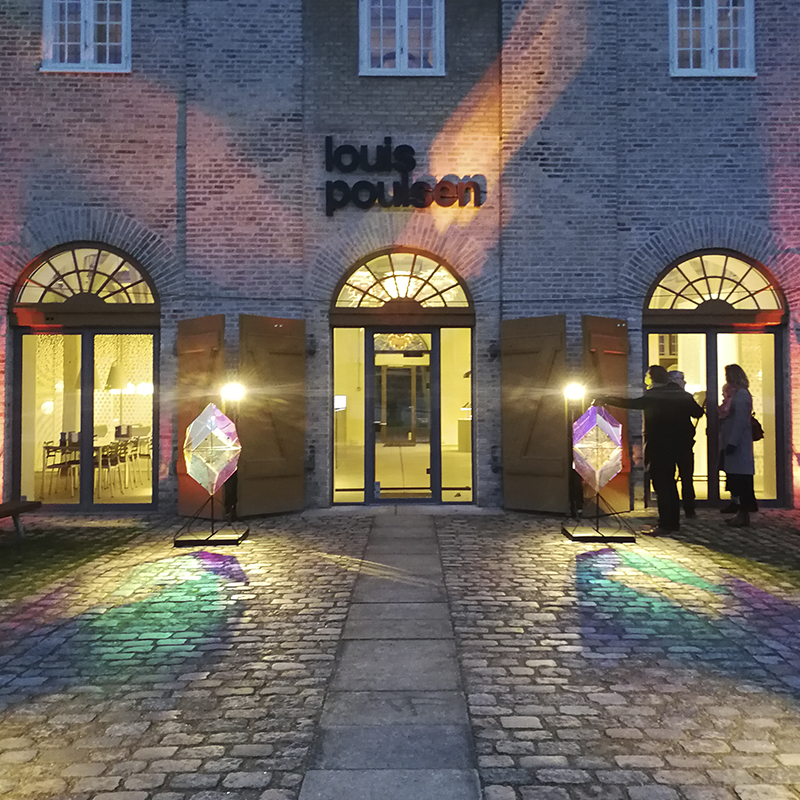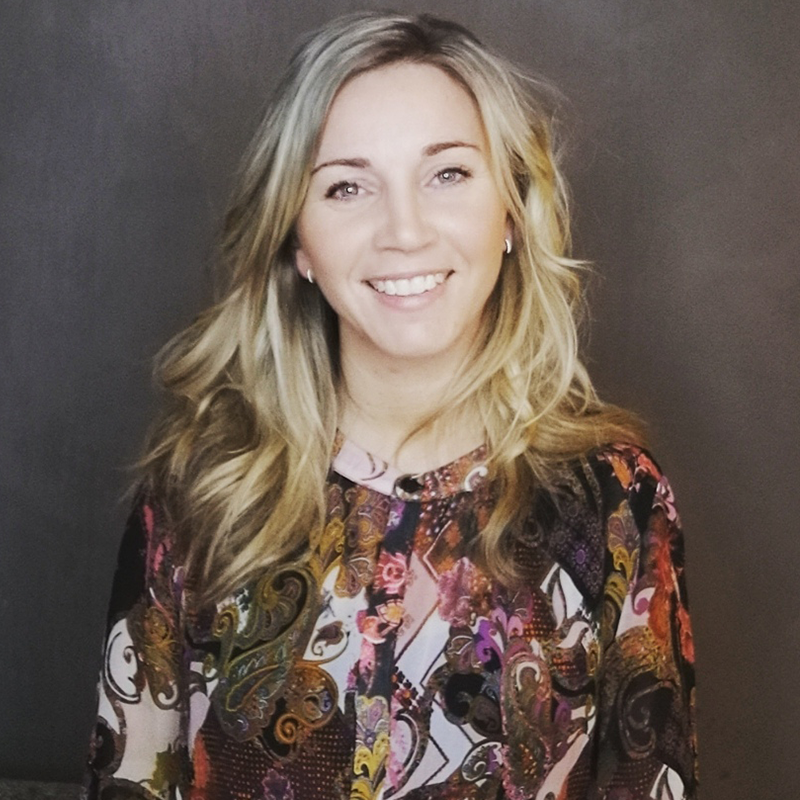 ENG
Amanda Søes
The unique qualities of light in the dark
Louis Poulsen showroom
Kuglegårdvej 19, 1434 København K.
Access from canal side/Proviantbroen
The unique qualities of light in the dark
Louis Poulsen, the main sponsor again this year, has invited lighting designer Amanda Søes to contribute with an installation to this year's festival, one that celebrates the unique qualities of light in the darkness of winter.  
 The idea behind the project stems from the designer's great interest in the interplay of light and darkness and in what light does to us as humans, i.e. how light affects us physically and mentally. As well as her fascination for natural light phenomena in the northern hemisphere and the qualities that nature brings. 
"No two days are ever alike. Some days we don't think about light. On other days we're overwhelmed by natural phenomena that create contrasting and every-changing experiences, beautiful colours that create fantastic images in the sky and disappear from our field of vision shortly afterwards, but build sensory impressions in our minds," – says Amanda Søes. 
The installation has been designed on the basis of the experiences that arise when materials are lit up. The designer's aim has been, like Louis Poulsen, to shape light and use the experience of the contrasting light and colour spectrum as her focus point. 
The project works with light as a tool to create a sensory experience for children and passers-by who are able to explore the colour spectrum and explore light reflections and shadow effects by interacting with the light. The light installation is designed to encourage the creativity and inventiveness of children and passers-by. 
Louis Poulsen is hosting the installation, and Solar Screen has sponsored the foil and Metacoat has sponsored the paint, for the installation. 
The installation can be seen on 1-23 February in front of the Louis Poulsen showroom. 
DK
Amanda Søes
Lysets unikke egenskaber i mørket

 
Louis Poulsen showroom
Kuglegårdvej 19, 1434 København K.
Indgang fra kanalsiden/Proviantbroen
Lysets unikke egenskaber i mørket
Louis Poulsen, som igen i år er hovedsponsor, har ladet lysdesigner Amanda Søes bidrage til dette års festival med et lysværk, der fejrer lysets unikke egenskaber i vintermørket.  
Tanken bag projektet udspringer af designerens store interesse for samspillet mellem lyset og mørket, og ikke mindst hvad lyset gør ved os som mennesker, dvs. hvordan lyset påvirker os fysisk og psykisk. Samt en fascination for naturens nordiske lysfænomener og de egenskaber naturen fører med sig. 
 "Der er aldrig to dage, der er ens. Nogle dage tænker vi ikke over lyset, og andre dage bliver vi blæst omkuld af de naturfænomener, som danner kontrastrige og hele tiden foranderlige oplevelser, de smukke farver, som skaber et eventyrligt farvebillede på himmelen og som forsvinder fra vores synsfelt igen kort tid efter, men som danner sanselige indtryk på vores nethinde" – siger Amanda Søes. 
Installationen er skabt ud fra de oplevelser, der opstår, når et materiale bliver belyst. Designerens mål har været, som Louis Poulsen, at forme lyset og have oplevelsen af det kontrastrige lys og farvespektrum i fokus. 
 I projektet er der arbejdet med lyset som redskab for at skabe en sanselig oplevelse for børn og forbipasserende, der ved at interagere med lyset kan udforske farvespektret eller gå på opdagelse i lysets refleksioner og skyggevirkninger. Lysinstallationen skal være med til at imødekomme børnenes og de forbipasserendes skaberevne og fantasi. 
Det er Louis Poulsen, som er vært, Solar Screen, der har sponsoreret folien til lysinstallationen og METACOAT der har sponsoreret lakeringen af lysinstallationen 
Installationen kan ses d. 1.-23. februar foran Louis Poulsens showroom på Kuglegårdvej 19, 1434 København K. Indgang fra kanalsiden/Proviantbroen.