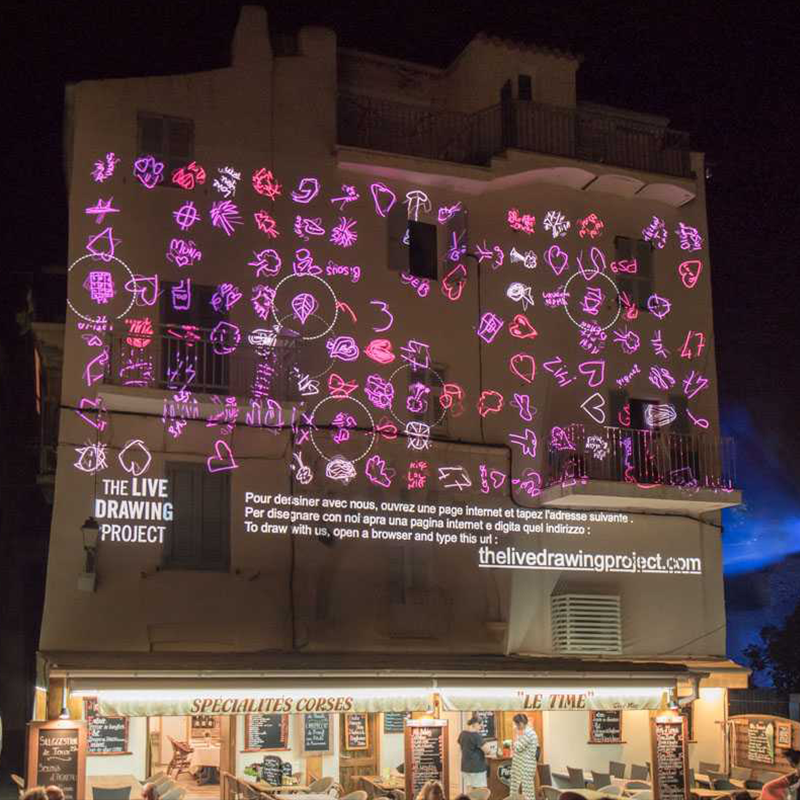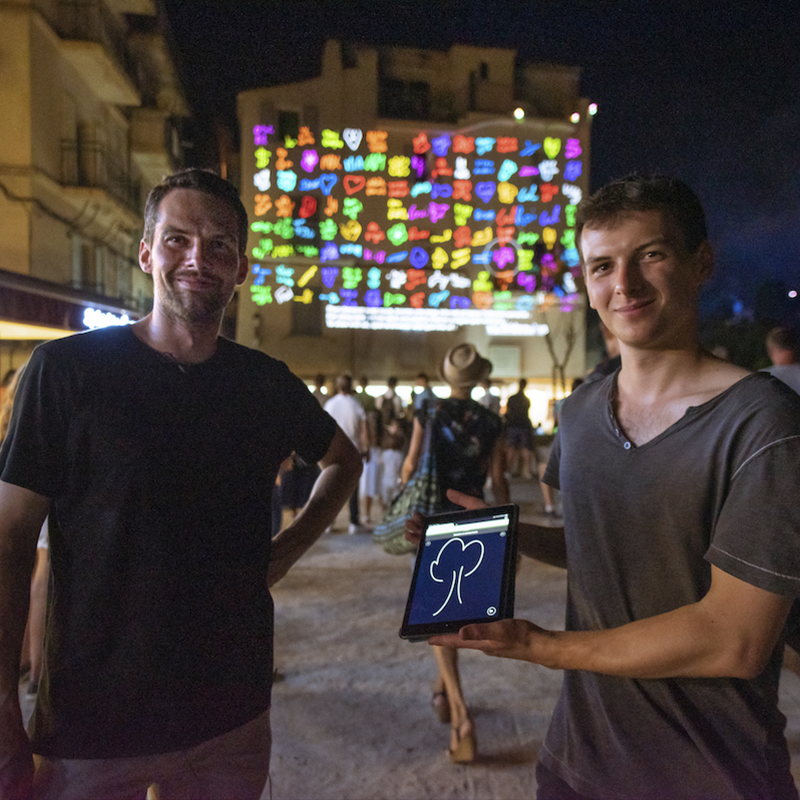 ENG
Maxime Touroute, Louis Clément, Maxime Hurdequint
The Live Drawing Project
Trianglen
Østerbro
20 – 23 February – 5pm-10pm / kl. 17-22
Sponsored by Østerbro Lokaludvalg
The Live Drawing Project
The Live Drawing Project is a collaborative art installation. The audience is invited to draw freely on their smartphones. Everyone draws simultaneously. Their drawings are video projected in real time on a wide surface creating a unique collaborative artwork. Drawings become alive, appear, disappear, change colours and move creating a vivid composition sometimes poetic sometimes surprising. The audience can watch their own creations and respond to each other generating an ever-evolving visual conversation in the universal language of drawings.
During the performance the artists blend in the audience to supervise the creative process. They invite and assist people to make sure no one feels excluded. They suggest drawing thematics in live to create thoughtful and harmonised compositions. They control the video projection by changing colors, movements and compositions on the collaborative canvas.
About the artists
The Live Drawing Project started in late 2018 when Louis Clément (set designer), Maxime Hurdequint (illustrator) and Maxime Touroute (visual arts engineer) met after a videomapping workshop organised by the AADN association in Lyon. Their goal was to create an art installation where the audience could be at the core of the creative process.
Together they conceived and exhibited the first prototype in a bar garden during the "Fête des Lumières" of Lyon. Since then they exhibited in Art venues, Light Festivals and workshops around France. In 2019 they made 40,000 people draw and gathered a database of more than 100,000 drawings. In 2020 the project will be exhibited outside of France for the first time at the Copenhagen Light Festival and at the Glow Light Festival of Calgary.