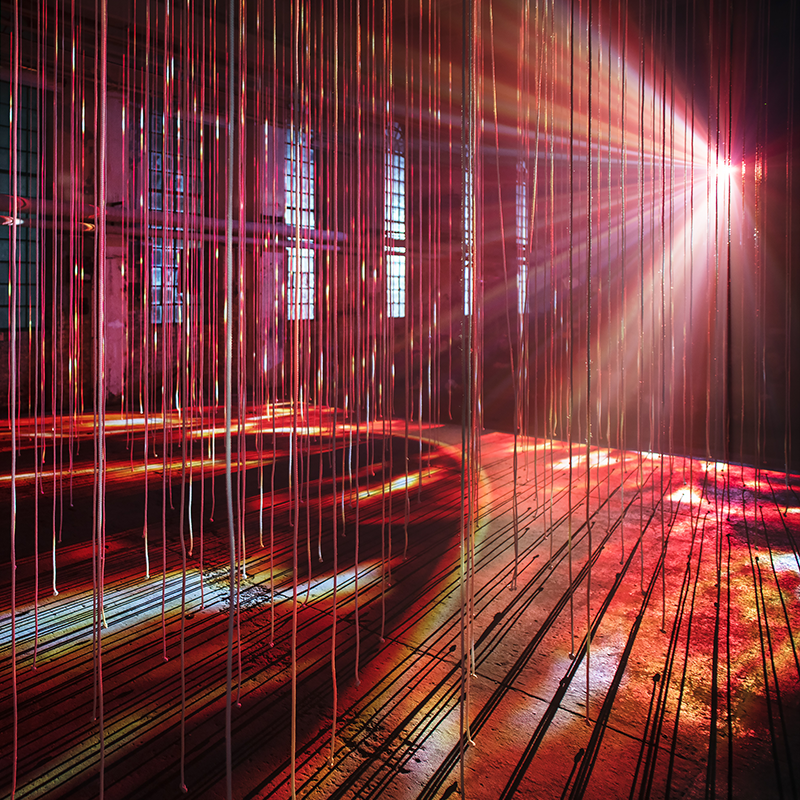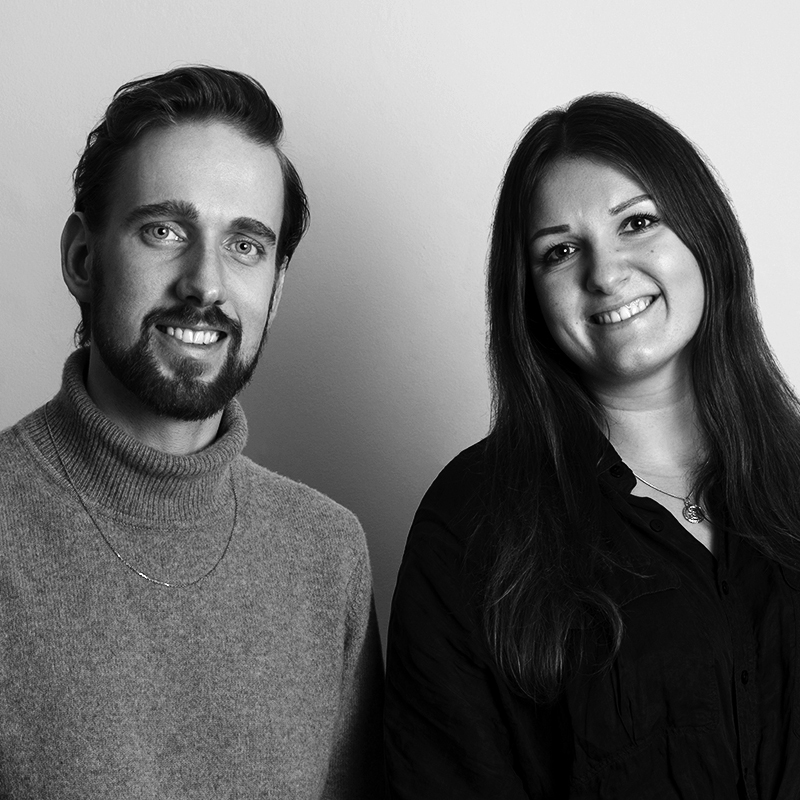 ENG
Mariliis Kundla & Mihkel Pajuste
Solaris – of or pertaining to the Sun
Reffen
Refshalevej 167
1432 København

Can be seen: 7th-8th, 12th-15th, 19th-22nd February
Wednesdays and Thursdays: 5 pm-10 pm // Fridays and Saturdays: 5 pm-12 pm

Solaris — of or pertaining to the Sun.
SOLARIS is a multi-sensory installation allowing the audience to be immersed in cosmic light and sound. This continuous 15 minute audio-visual journey takes the spectator through the stars onto the very surface of the sun. The soundscape includes real samples from NASA's archives and is combined with an artistic visual interpretation of the files, bridging art and science. The hypnotic experience unfolds as a three-dimensional play of light within 442 pieces of suspended rope. The light installation expands over 15 meters in length, 7 in width and 6 meters in height.
Mariliis Kundla + Mihkel Pajuste
Mariliis Kundla + Mihkel Pajuste is a Copenhagen based artist duo with their common practice established in 2019. They thrive on a shared ambition to explore and interpret natural light phenomena and magnifying the findings into light installations, balancing and applying design thinking and visual poetics. The duo's approach stems from their multifaceted disciplines of audiovisual communication and academic backgrounds in research-based lighting design.
DK
Mariliis Kundla & Mihkel Pajuste
Solaris – of or pertaining to the Sun
Reffen
Refshalevej 167
1432 København
Kan ses: 7.-8., 12.-15., 19.-22. februar
Onsdag og torsdag: kl 17-22 // Fredag og lørdag: kl 17-24 
Solaris — noget som vedrører Solen
Vi er alle født af stjernelys. Hjertet af vores solsystem giver energi og varme, som gør vores eksistens muligt. På de nordlige breddegrader længes vi efter direkte sollys i de mørke vintermåneder. Dette resulterer i at vi tilbringer lange perioder indendørs og søger efter andre former for lyskilder. Solaris er en multisensorisk installation, som giver publikum en oplevelse af, at være omgivet af kosmisk lys og lyd, i en fortolkning af NASAs billed- og lydarkiver. Et møde mellem kunst og naturvidenskab. Kunstværket udfolder sig som et tredimensionel lysspil på strenge, hvis sammenlagte længde er over tre kilometer, 9 meter i bredden og 6 i højden.
Mariliis Kundla + Mihkel Pajuste
Mariliis Kundla + Mihkel Pajuste er en københavnsk kunstnerduo etableret i 2019. Deres fælles ambition er at udforske og fortolke dagslysets fænomener og visualisere dem i lysværker. Dette med en afbalancering mellem design thinking og kunstneriske udtryk. Deres værker afspejler duoens mangfoldige discipliner, audiovisuelle kommunikation og akademiske baggrund i forskningsbaseret lysdesign.