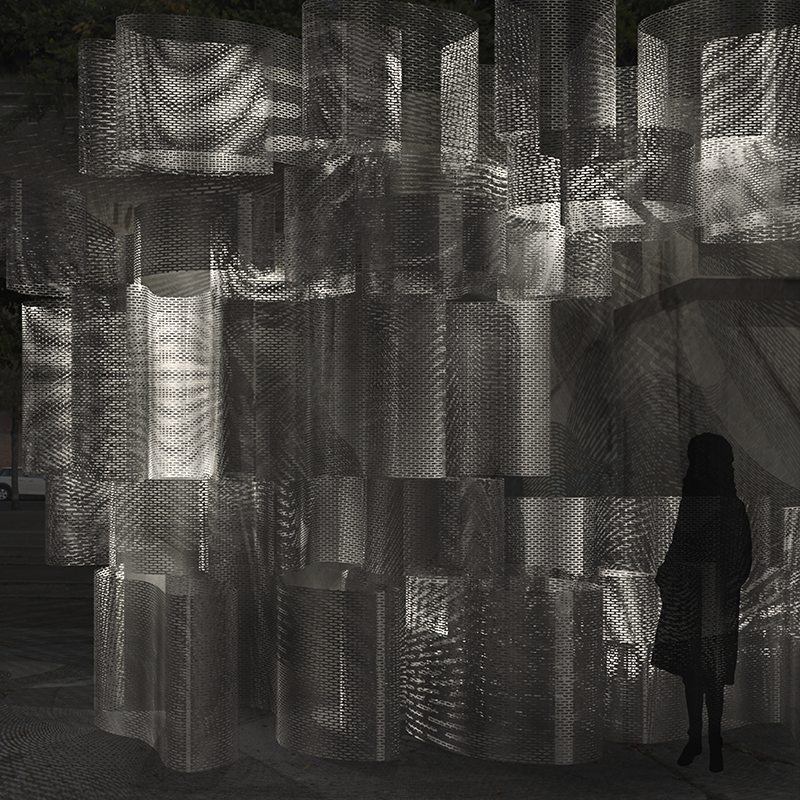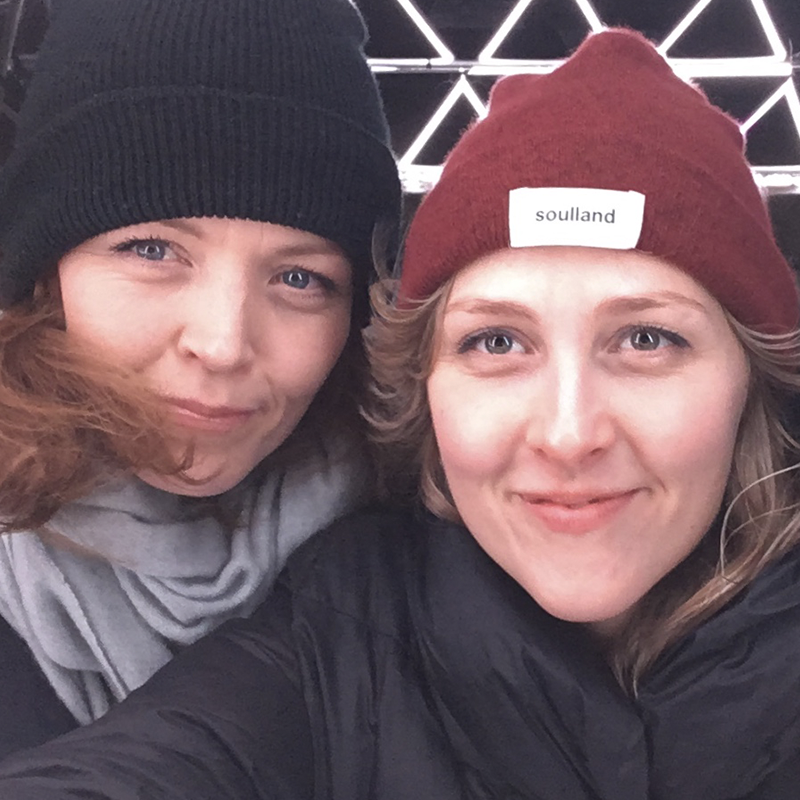 ENG
ERNA Projects
FORMATION
 'The gray wall'
on the waterfront of Kulturhuset Islands Brygge.
FORMATION
ERNA projects is the creator of the light installation FORMATION which can be experienced on 'the gray wall' on the waterfront of Kulturhuset Islands Brygge. Inspired by the interaction between the raw surfaces of the wall and the plants growing on it, FORMATION examines the encounter between the tangible and the perceptible.
FORMATION is constructed out of metal mesh ribbons that meander in waves along the wall. They contrast the raw concrete structure of the wall and create an organic volume that emphasize and examine the scale of the wall. 
The perforation in the metal mesh creates subtle shade formations around the installation in daylight, while in the dark, it transforms into a beautiful relief of light and shadows that encourages passers-by to discover the space around the wall. 
FORMATION creates a visual dialogue between the present and the past that can be experienced during the day as well as at night. 
The project was created with support from the Amager Øst Cultural Committee, the Amager Vest Culture Committee and the Danish Art Workshops in collaboration with Kulturhuset Islands Brygge. 
About the artists
ERNA projects is a creative collaboration between architect Marie Erstad and art historian and light curator Vivian Nagy. ERNA projects works and experiments interdisciplinarily with art, architecture and design, where light is used as a medium to create poetic universes.  
Through analysis of the context, its aesthetics, function and structure, they create light experiences that explore, stage and reinterpret.
DK
ERNA Projects
FORMATION
På 'den grå mur' i Havneparken
Islands Brygge, 2300 København S.
FORMATION
FORMATION kan opleves på den gamle pakhusmur på havnefronten ved Kulturhuset Islands Brygge. Inspireret af samspillet mellem murens rustikke flader og de planter, der vokser op langs muren, undersøger FORMATION mødet mellem det fysiske og det visuelle.  
FORMATION bygges op af organiske metalbånd, der bugter sig i bølger langs muren. Disse metalbånd står i kontrast til murens rå betonkonstruktion, og således opstår en organisk fylde, der understreger og undersøger murens skala.  
Perforeringen i metalnettet skaber i dagslys subtile skyggeformationer omkring værket, mens værket i de mørke vintertimer forvandles til et smukt relief af lys og skygger, der opfordrer forbipasserende til at gå op opdagelse i rummet omkring muren. 
FORMATION skaber en visuel dialog mellem nutid og fortid, der kan opleves om dagen såvel som om natten.  
Om kunstnerne
ERNA projects er et kreativt samarbejde mellem arkitekt Marie Erstad og kunsthistoriker og lyskurator Vivian Nagy. ERNA projects arbejder og eksperimenterer tværdisciplinært med kunst, arkitektur og design, hvor lyset bruges til at udforske poetiske universer. Deres projekter tager udgangspunkt i en registrering og analyse af kontekstens æstetik, funktion og opbygning. Med en forkærlighed for samspillet mellem lys og materiale, er de drevet af at skabe lysoplevelser, der undersøger, iscenesætter og genfortolker.   
Støttet af Amager Vest Lokaludvalg, Amager Øst Lokaludvalg, Statens Værksteder for Kunst, Nordjysk Lift, Copenhagen Light Festival og Kulturhuset Islands Brygge.