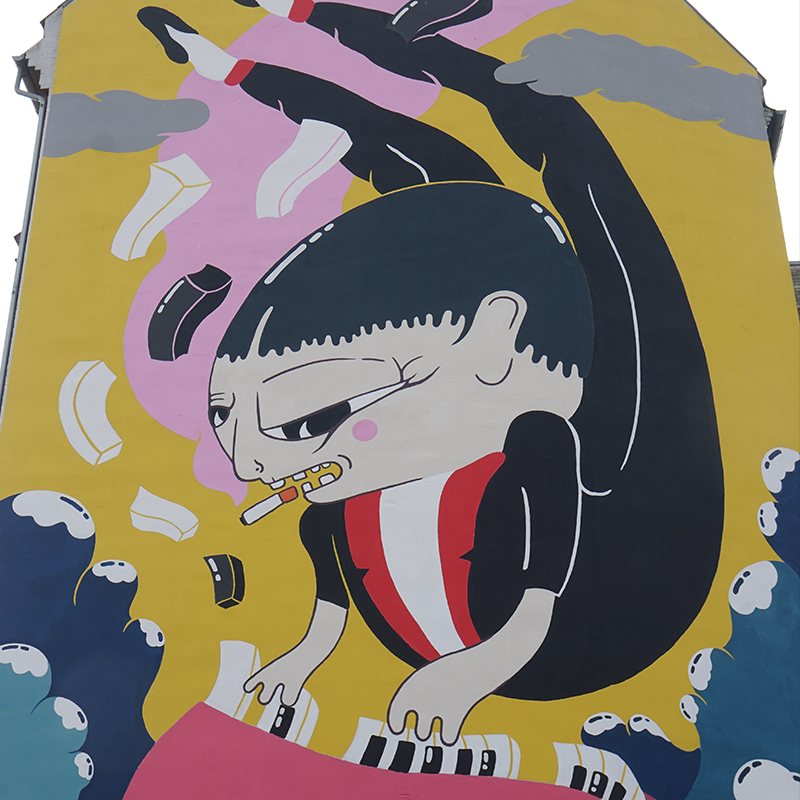 ENG
Palle Vedel
The Blue Gable
In the intersection between
Englandsvej and Sundholmsvej
A part af Amager Lyser!
The Blue Gable
Gable painting by Matilde Digmann. 
During Copenhagen Light Festival, the brightly colored gable painting by artist Matilde Digmann will be covered with fluorescent light, making Amager's own piano man even groovier in the winter darkness. 
Sponsored by Amager Vest Lokaludvalg, Amager Øst Lokaludvalg, Copenhagen Light Festival and Kulturhuset Islands Brygge
DK
Palle Vedel
Den Blå Gavl
På gavlen ved krydset mellem
Englandsvej and Sundholmsvej
En del af Amager Lyser!
Den Blå Gavl
Gavlkunstner: Matilde Digmann, iscenesat af Palle Vedel
Det farvestrålende gavlmaleri af kunstner Matilde Digmann bliver i anledning af Copenhagen Light Festival beklædt med fluorescerende lys, der vil give Amagers egen pianomand et ekstra syret og outreret udtryk i vintermørket.  
Støttet af Amager Vest Lokaludvalg, Amager Øst Lokaludvalg, Copenhagen Light Festival og Kulturhuset Islands Brygge