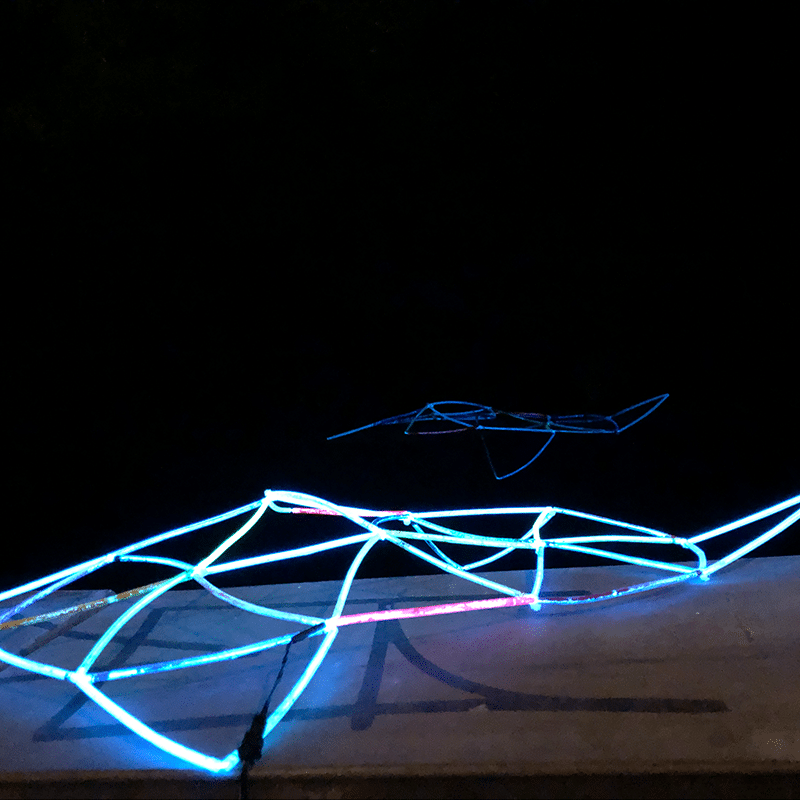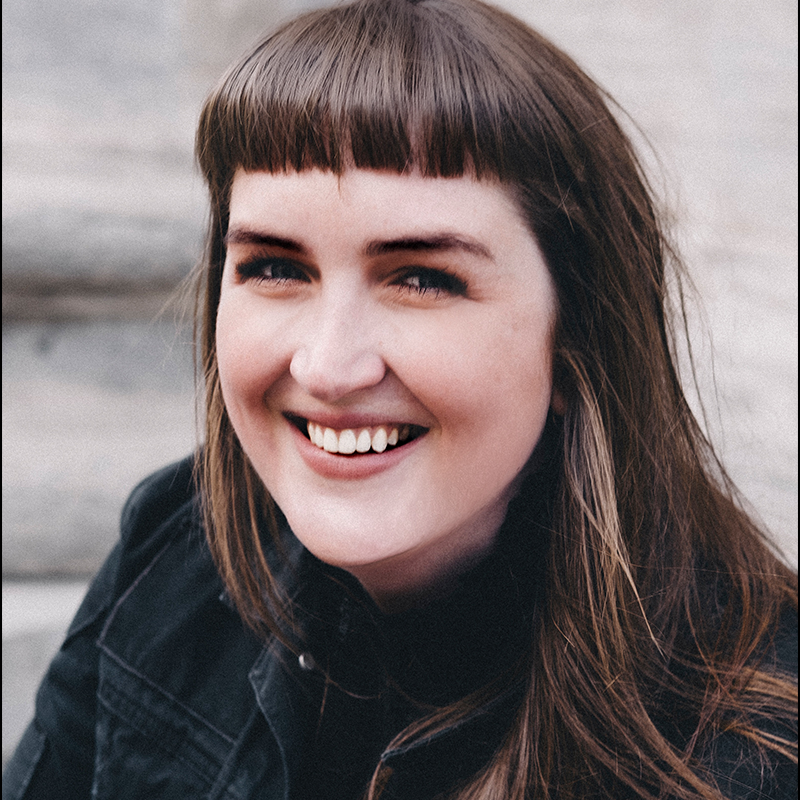 ENG
Camilla Brix
BlueTube
On the quay
Ved Stranden
BlueTube
Every year graffiti artists from around the world use thousands of Molotow spray cans when they enrich the space at Roskilde Festival with street art, but what happens to the cans afterwards? This year some of them have been dissected and reused in the creation of various artworks by the artist Camilla Brix Andersen. With a focus on sustainability she works with an innovative and experimental approach to materials, and thus strives to use the entirety of the can within a clean aesthetic.
 The tubes from over one thousand spray cans have been intertwined with electroluminescent wire in the creation of BlueTube – a large luminous net installation hanging in front of Christiansborg Palace Square. Site-specific to the harbor and nearby Gammel Strand, which until 1958 was Copenhagen's central fish market, BlueTube transcends time with references to both our past and future. Hanging on the edge of the harbor dynamic reflections in the water compliment the space, while residual paint in and on the tubes affect the blue color. BlueTube hangs as both a look back on our history and a comment on our future on earth.
DK
Camilla Brix
BlueTube
On the quay
Ved Stranden
BlueTube
Hvert år bruger grafitti artister, fra hele verden, tusinder af Molotow spraydåser når de beriger pladsen på Roskilde Festival med streetkunst, men hvad sker der med dåserne bagefter? I år er nogle af dem blevet dissekeret og genbrugt i kreationen af forskellige værker af kunstneren Camilla Brix Andersen. Med et fokus på bæredygtighed arbejder hun med en innovativ og eksperimental tilgang til materialer, og stræber derfor efter at bruge alt fra dåsen indenfor en clean æstetisk.
Rørene fra de tusinder af spray dåser er blevet sammenflette med selvlysende ledninger i kreationen af BlueTube – en stor strålende net-installation der hænger foran Christiansborgs Slotsplads.
Helt specifikt hænger værket nær kanten ved kanalen og Gammel Strand, som indtil 1958 var Københavns centrale fiskemarkedet, og BlueTube er dermed med til at overskride tid med referencer til både fortid og fremtid.
Hængende på kanten af kanalen, sker der en dynamisk effekt med lyset fra værket der spejler sig i vandet, og komplimentere rummet.