Special light events
Below you'll find a list of the exclusive light events taking place during the festival. Events that will last an hour, a day or if you are lucky even two days.
These are productions made of some of Denmarks hottest artists and most hardworking students.
The format takes a little extra attention from the viewer. These light art installations come, they change the urban space – and all of a sudden they disappear – and leave us all a little richer.
– Jimmy Klarskov Pedersen, Kenneth Pedersen, Kimm Zederkof and Christian Nerild
23 – 24 February 18.00 – 21.00
Site: Nikolaj Kunsthal, Nikolaj Plads 10, 1067 København K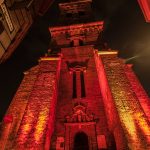 Nedbrud
– Kulturforeningen MMK
21, 22, 23 February 18.00 – 23 (sound is off from 21)
Site: Islands Brygge 7, 2300 København S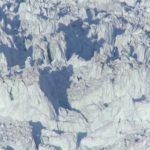 Gesture to China
16 February 18.00 – 22.00
2 March 18.00 – 22.00
Site: House of Industry, H. C. Andersens Blvd. 18, 1553 København V (Rådhuspladsen)

House of Industry celebrates and honors the start and the end of the Chinese New Year by lighting the building in red.
Fyr – et fikspunkt i mørket (Beacon of light)
– DGI Byen
2 March
Site: DGI- byens main entrance, Tietgensgade 65. 1704, København V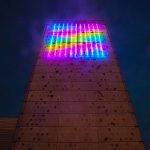 In the occasion of the EU's Chinese Tourism Cooperation Year 2018, the installation will light red this evening.
– Students from AAU_Cph Lighting design
16 February from 17.00 – 19.00
Stie: Berthel Thorvaldsens Plads 2, 1213 Kbh K
OBS: Entrance fee